Maples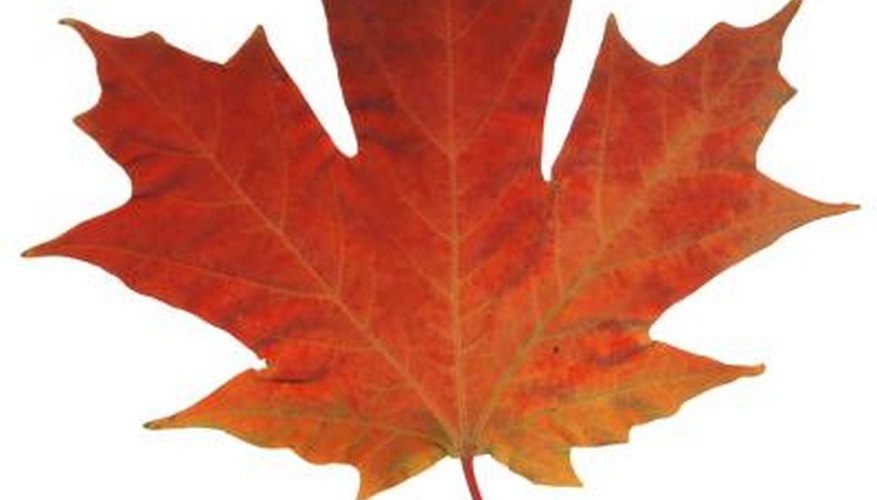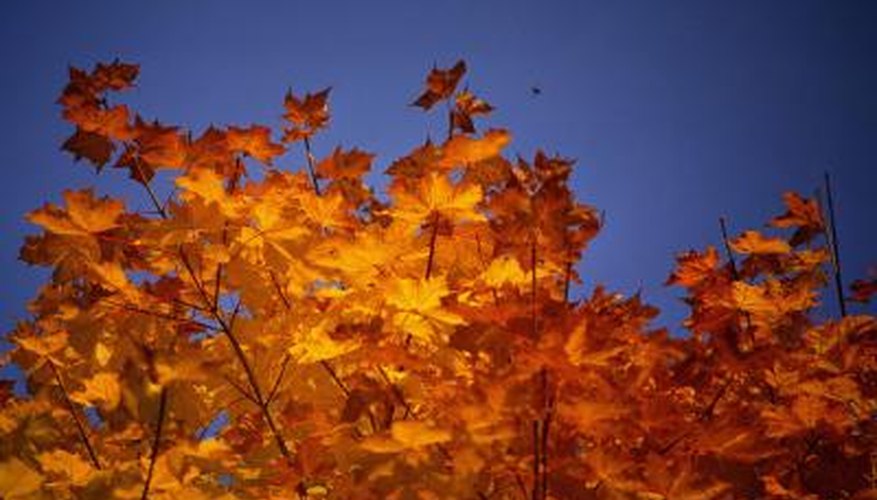 Maples (Acer spp.) are among the showiest of fall trees. Japanese maples with purple-red summer foliage (A. palmatum var. dissectum atropurpureum) turn orange in the fall, as does the fullmoon maple (A. japonicum). Red maples (A. rubrum) don't all turn red in the fall. Cultivars with orange fall color include Columnare, October Glory and Autumn Flame. Sugar maples (A. saccharum) are variable, turning yellow, orange or red in the fall, so choose your specimen in the fall when you can see its actual color. Maple's hardiness depends on the species chosen. (ref 1)
Oaks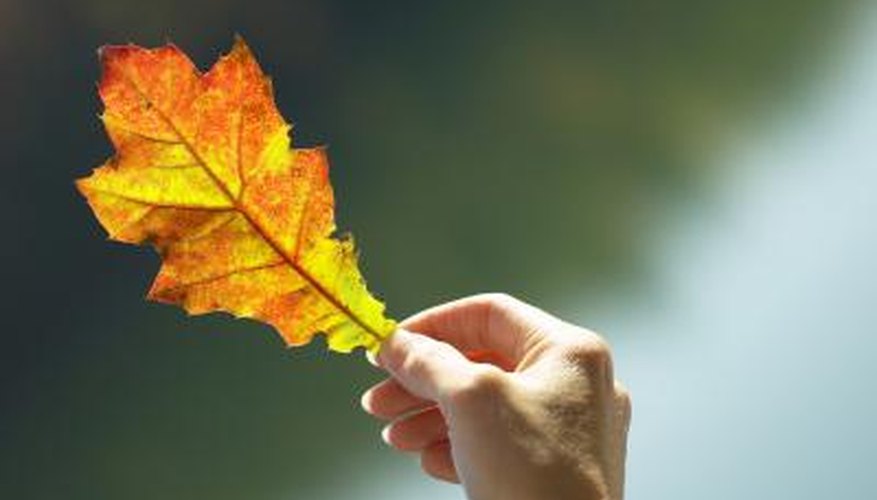 Many oaks (Quercus spp.) turn orange or orange-brown in the fall, although leaf color varies from year to year depending on the weather. White oaks (Q. alba) change to deep orange or wine red in the fall. The chinkapin oak (Q. muehlenbergii) has yellow to orange-brown fall color, as does the willow oak (Q. phellos). The chestnut oak (Q. prinus) is one of the showiest of the orange-leafed oaks, turning bright orange-yellow to orange-brown in the fall. Oak tree hardiness depends on the species.
Sassafras
One of the brightest of our native woodland trees is the sassafras (Sassafras albidum), with leaves that turn yellow, orange, pink or scarlet, often on the same tree. The leaves are also variable in shape, being either oval or with one or two deep lobes, like mittens with one or two thumbs. Sassafras trees are hardy in U.S. Department of Agriculture zones 4 through 9.
American Beech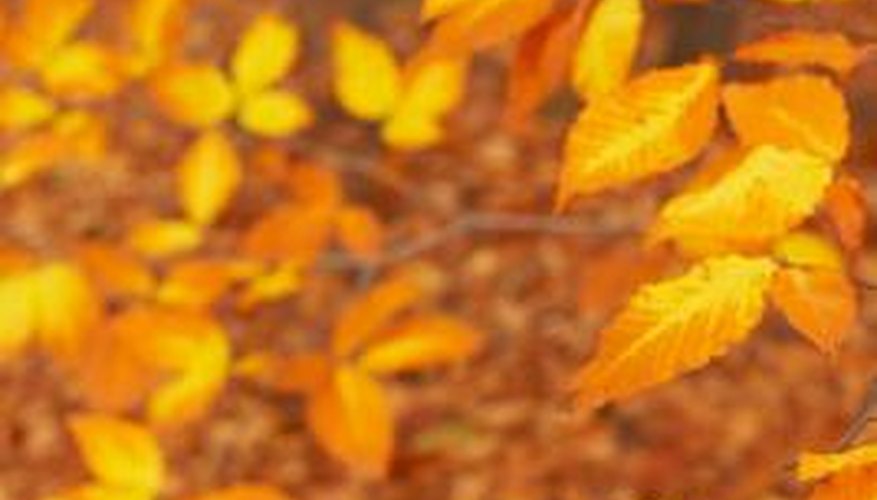 American beeches (Fagus grandifolia) are native trees that make fine shade trees in large home landscapes. Fall color is yellow-orange to golden-brown, and the leaves persist well into winter. The bark on beeches is smooth and gray, giving additional interest to the winter landscape. American beeches are hardy in zones 3 through 9.
European Mountain Ash
The European mountain ash (Sorbus aucuparia), known in Europe as rowan, is a small- to medium-size tree used as a small shade tree, particularly in northern states as it's hardy to zone 3. Fall color is brilliant orange, although like oaks, the color varies from year to year.
Katsura
The katsura tree (Cercidiphyllum japonicum) is a 40- to 60-foot specimen tree with broad, heart-shaped leaves that turn apricot-orange in the fall. In addition, the colorful leaves have a spicy scent like brown sugar. There are weeping forms available, such as Tidal Wave and Pendula, a smaller variety that grows only 15 to 25 tall. Katsura trees are hardy to zone 4.
Other Orange Trees
Other trees with orange fall color include the American hornbeam (Carpinus caroliniana), also known as ironwood, and the serviceberries (Amelanchier spp), native trees often grown in home landscapes for their showy spring flowers. The Washington hawthorn (Crataegus phaenopyrum) also has reddish-orange foliage, but beware of the long, sharp thorns.