Limestone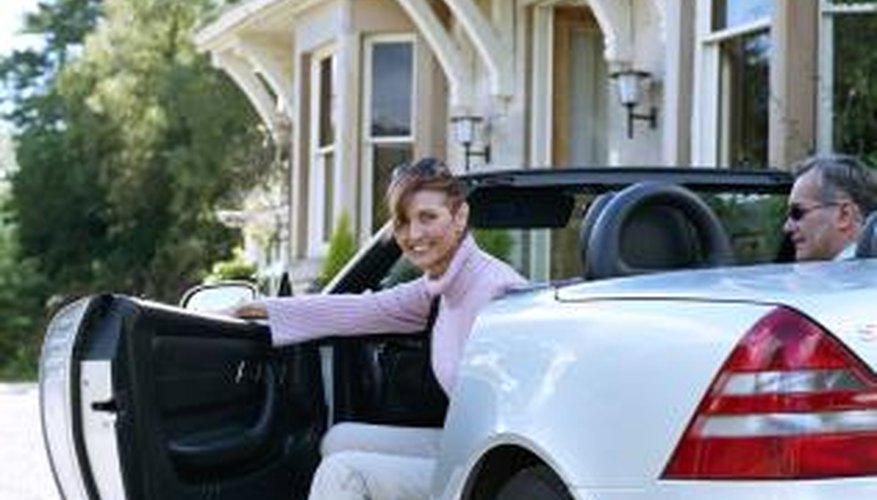 Like most stone dust, limestone dust is a fine, gray material. It can be used in place of sand as a base for driveway pavers or stones. Limestone dust is also used as joint filler between bricks, tiles, pavers and other materials. It effectively blocks water from seeping through the joints and damaging the foundation, and locks paving materials in place. When moistened, it hardens between joints and blocks weeds from developing underneath the driveway.
Marble
Marble dust is used as an ingredient in plaster or filler in paints. For a driveway, it can be mixed with cement powder, aggregate and water to form a strong concrete mix. When packed between pavers, marble dust provides a tighter bond than sand, which contains air pockets. The color is determined by the original coloring of the marble stone, but is typically gray or off-white.
Polymeric
Polymeric stone dust refers to a mix of natural stone dust and natural or artificial binders. The added binders offers a firmer hold and reduces the amount of water stone dust retains. As a result, this mix is used to fill the joints between paving materials and edging.The material is not a fine as pure stone dust and is a good fit for irregularly shaped snapped stone or driveways with joints that measure 1/2 inch to 4 inches wide.
Decomposed Granite
The term "decomposed granite" refers to small pieces of loose gravel used for casual driveways. It comes in irregular shapes, including the course, sand-like material that the smallest pieces break down into. The dust and crushed rocks can be used in several ways, including as a loose gravel surface. When a stabilizer is added to the mix, the dust clings to larger stones to form a more stable driveway. Another option is to apply resin, which hardens over the dust and stones to form a solid, textured pavement.