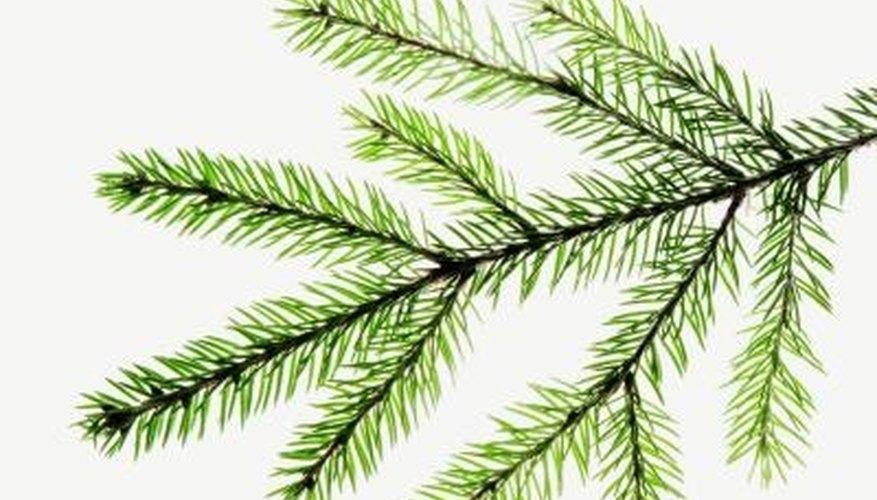 Determine if the tree has long needles or short scales. Needles would indicate pine trees, and scales would point to, perhaps, a fir or, maybe, a spruce tree.
Count the number of long needles in a cluster. For example, five needles in a cluster, or fascicle, may key down to a White Pine. Two needles in a fascicle may tell you that the tree is an Austrian Pine
Establish that the scales are flat. Turn them over and see the same bright green on the underside that you see on top. This, probably, means that it is a false fir or called a Jack Fir.
Place the flat scales between your fingers and observe the white underside. Also, notice that the scale-leaf is attached directly to the branch. One example of this structure is the true fir or Balsam Fir.
Squeeze the flat scale-leaves between your fingers as well as enjoy the whitish color underneath. Examine a single scale and verify that it has a short stem that adheres to the branch. This could identify the tree as a member of the Hemlock tree family.
Roll the scale leaves between your fingers. Ascertain that they are, definitely, four-sided. This gives away that it is a Spruce tree. Take one step back and look for a decided bluish tone. The famous Colorado Blue Spruce has gained a reputation as a show stopper.