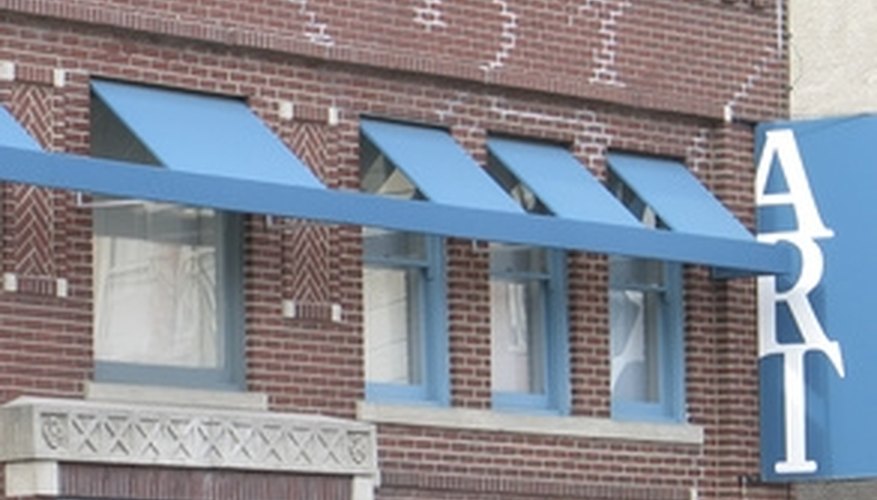 Find the bolts or screws that attach the aluminum awning to the posts. Unscrew all of the hardware. Ask someone to help you lift the aluminum off of the frame and set it aside.
Dig around the base of any posts that are secured into the ground. These posts may have been set in concrete. Dig all the way around the posts to determine how they were installed. Break up any concrete with a pickax. Slide a pry bar under the concrete and apply pressure to loosen the concrete from the ground. Continue to break up and remove pieces of concrete until you have freed the metal posts. Skip this step if your awning is connected to the house on both ends.
Unscrew the bolts that attach the metal awning posts to the house. Slide the bolts or screws out. Ask someone to help you lift and remove the metal awning posts and set them aside.
Fill any holes in the ground with soil. Compact the dirt well to keep the ground from sinking in that area.
Patch the holes in the wall with patch compound. Stucco, wood and vinyl all require different types of compounds. Choose the one that works for your exterior surface. Use a putty knife to fill the hole and slide the knife over the surface of the house to smooth the putty. Let the putty dry. Sand the area lightly with fine-grit sandpaper.