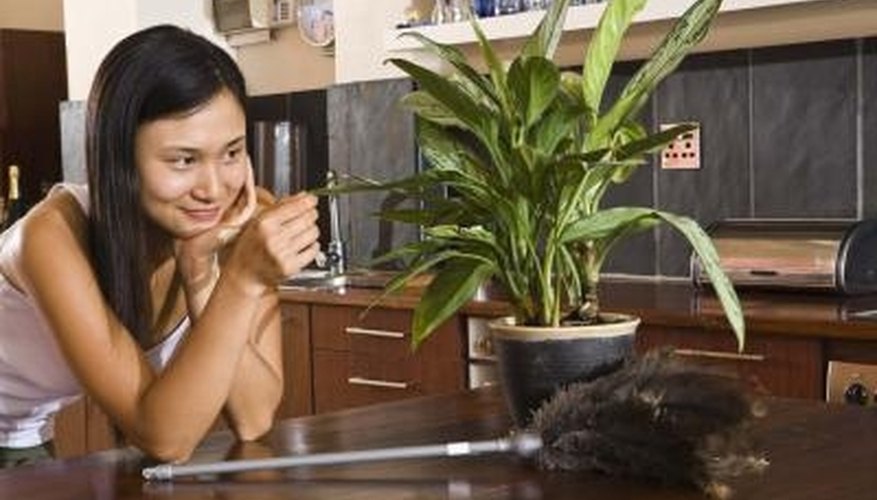 Water the plant to be repotted and let it drain for 10 minutes. Turn the plant upside down with one hand on the soil surface and the stem between your fingers. With your other hand, tap the pot rim on the edge of a hard surface until the plant comes loose. If the plant won't budge, upright it and run a butter knife around the inside of the pot along the edge and try again. If that doesn't work, break or cut the pot to remove the plant.
Shake excess soil from the plant roots and examine them. Healthy roots are white or light-colored and firm. Black, soft roots are an indication of root rot. Cut away diseased roots and loosen healthy roots with your fingers.
Moisten the potting soil so it is damp to the touch but not soggy. Cut screen and place it over the drainage holes. Fill the container one-half to two-thirds full with soil.
Place the plant in a pot 2 inches larger than the existing pot. Fill with soil, lightly tapping the container to settle the soil. When the pot is full, gently press the surface of the soil. Check that the plant is at the same level it was in its original container and that the top of the soil is 1 inch below the pot rim. Adjust if necessary.
Water the plant well. To prevent transplant shock, place it in the same growing location, if possible.