Ripening Times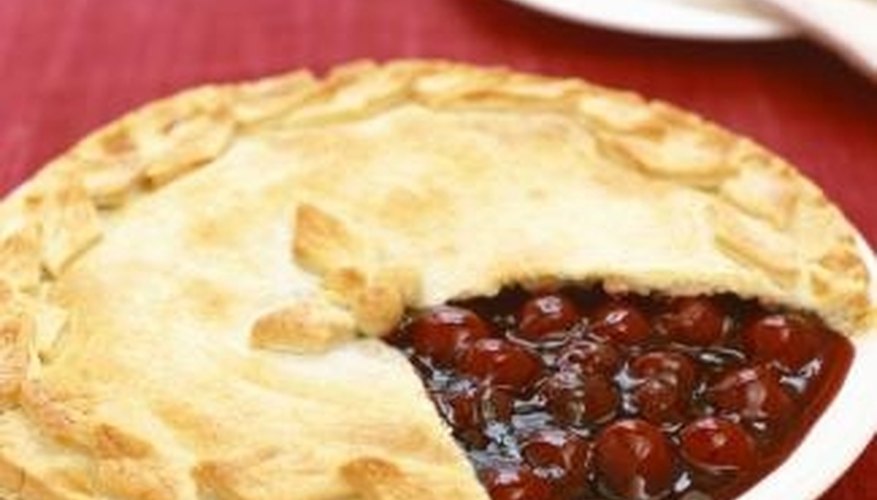 Cherries will break bud when the weather warms up in spring and the last frost has passed. When that happens depends on where you live. Colder climates in the north or in the Midwest have a late last frost in the spring, so the cherries ripen later than climates where spring comes earlier. For example, tart cherries ripen in mid July in Wisconsin and mid June in Virginia.
Ripe Color
The cherries turn from green to straw colored. They then turn from straw to peach to blushed with red and then deep red. When the cherries are deep red they're ripe.
Variety
Different varieties of sour or tart cherries have different blooming times and time to ripening. For example, Meteor ripens a week later than North Star, while Danube ripens a week earlier than Montgomery. That's a three week period from the first ripening cherries to the last.