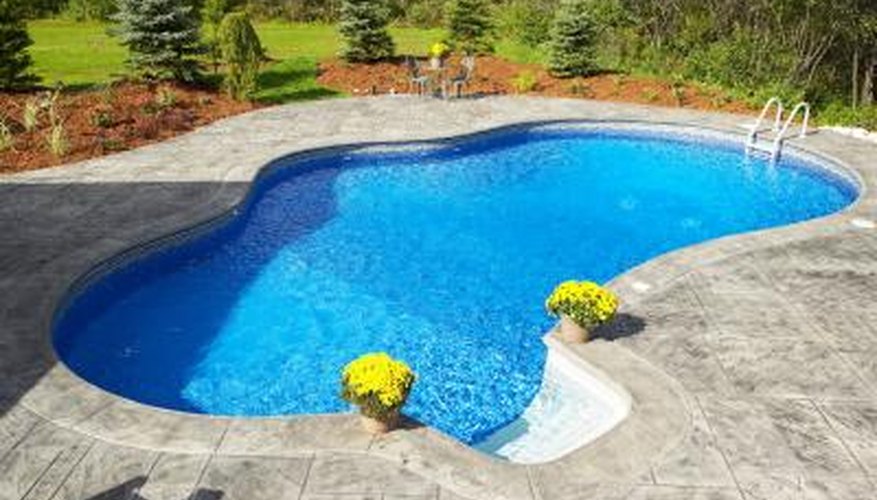 Adding a removable pool fence around your pool can address safety issues as well as be an attractive addition to your exterior landscape. By using a removable pool fence you can gain flexibility in the use of your backyard space not only around the pool but in the yard in general. This project is easy enough for a do-it-yourselfer to complete.
Removable Pool Fence Safety Issues
The obvious reason for installing removable pool fence is to keep your children safe. Do follow all recommendations by the removable pool fence manufacturers for safety guidelines. In general you must allow at least two feet of decking from the edge of the pool to the fence line. This much space is necessary to allow you to get out of the pool while the fence is in place. If possible allow three feet.
Remember that children love water. They can often spot ways of getting around safety barriers that an adult might not see. Make sure your removable pool fence is truly childproof.
Removable Pool Fence Plans
Once you have an idea of what you need to provide to cover safety issues, you can draw up plans for the pool fence installation. Depending on the removable fence system you choose, you may need to drill holes in your decking every 36 inches with each fence section being independent of the next. Other fence systems allow you to connect two or three sections. Remember to include space for a gate that allows access to the pool.
If your fence is going to be all straight lines, you can measure the amount needed with a tape measure. If your fence has a variety of angles in it, the best way to measure is by laying out the fence with string and then measuring that.
Choose fence in either four or five foot heights. The height you choose affects how deep the holes for the fence posts need to be. Regardless of the height of the fence, make sure the fence system you choose has durable posts such as those reinforced with stainless steel.
Removable Pool Fence Installation
Use the template that comes with your pool fence to mark on the pool deck where you need to drill holes for the poles. Some fences come with a drilling tool to help you get the right angle for posts on curves or those that bear extra pressure. Your fence instructions give you detailed information about how to drill the holes. If they say drill the concrete to a certain depth, you can put a piece of masking tape around your drill bit to that depth to use as your marker.
Slide the plastic sleeves into the drilled holes. These not only protect the concrete from chipping, but they are also easier on bare feet if you step on them.
Put the poles in place. Attach the fencing mesh. Depending on the pool fence brand you chose, your fence poles may have connectors that connect the entire system and give it some tension. Newer fences may be really hard to set up and take down until the mesh acclimates and becomes more flexible. Set the gate in place to complete your installation.