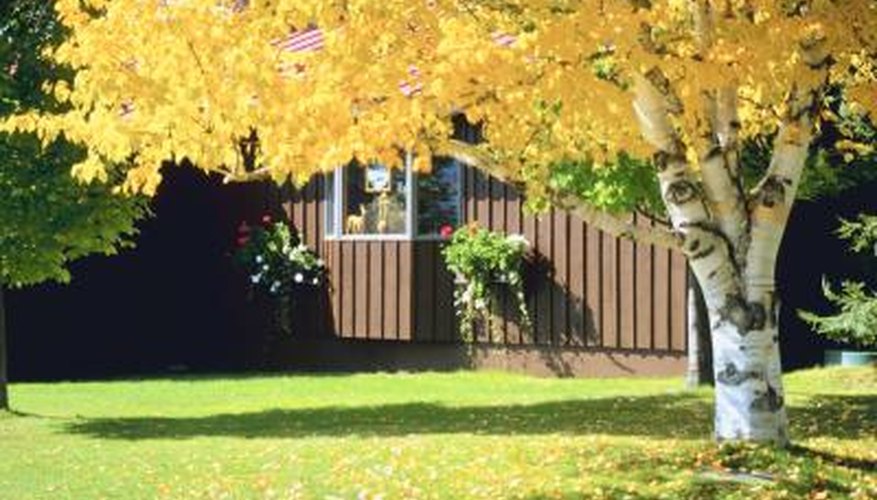 Bugs often infest large trees and vegetation, where they feed off of plant leaves and find a safe home within the tree away from predatory rodents and small animals. Insects multiply quickly, causing a large amount of damage to the tree in a short period of time. Use a home remedy for bug spray that will get rid of the bugs without harming the tree.
Garlic Spray
Garlic is a natural repellent that will keep most bugs away from the tree. To create a garlic spray, pour 2 cups of hot water into a spray bottle along with 2 tbsp. garlic powder. Add a squirt of dish soap to create a slight stickiness that will help the spray stick to tree leaves and branches. Spray the garlic repellent onto the entire tree and repeat every two weeks, or as needed.
Pepper Spray
Pepper is another natural repellent that works the same way as garlic. Since both of these items will work equally well, simply use what you have on hand in the home. Pour 2 cups hot water into a spray bottle, along with one squirt of liquid dish soap. Add 2 tbsp. of any pepper you have on hand, such as black pepper, paprika or chili pepper. Spray this on to the tree leaves and branches, along with the trunk of the tree. Dust pepper flakes around the base of the tree to deter bugs from climbing up the tree.
Alcohol Spray
Alcohol is a stronger repellent that will also kill most bugs on contact. This will work well if you want to kill all bugs on a tree, plus repel any newcomers. Fill a spray bottle with 2 cups of hot water, one squirt of dish soap and 1 cup of rubbing alcohol. Spray directly onto tree leaves and branches. Spray the alcohol mixture directly onto any visible bugs to kill them immediately.