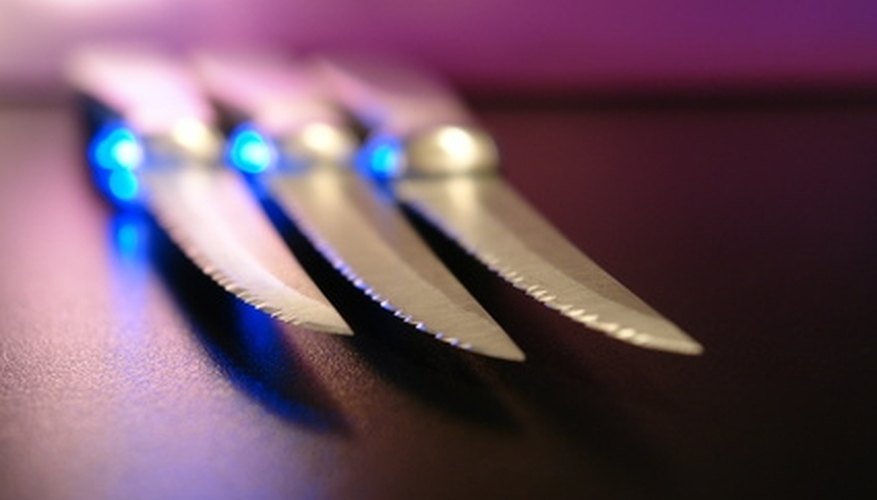 Many of you with countertops that are no longer pleasing to the eye, or are broken down and outdated, can redo those countertops by forming and pouring concrete directly over the top of the old ones. Building and forming concrete countertops can be done by the average homeowner in one to two days, depending on the size and scope of the project.
Countertop Base
Concrete countertops must be poured on top of sturdy surfaces. Check your existing countertop and make sure that there are no loose pieces. Loose pieces should be fasten and secured using wood screws. If you have plastic laminate countertops, removing any loose laminate will ensure that no objects protrude through the new concrete.
When pouring concrete over an existing countertop, place felt paper directly over laminate or wood countertops. Diamond mesh should always be used in your concrete countertops, placed directly into wet concrete about half way into the mud pour.
Forming
When forming for your concrete countertop, fix the wooden forms directly to your old countertop material. Remember that your concrete countertops need to hang over the existing countertops by at least 3/4 inch, so when you place your forms, allow for that overhang. Placing your form screws from the outside of the forms facing in will allow you to remove the screws after the concrete has set up. Never attach a form into an area that will be covered up by the concrete. You will not be able to remove the forms after the concrete has dried. 2-by-4 lumber is the best to use when forming your countertops. The 1 1/2-inch thickness of the material is great for countertop overhangs, and the 3 1/2-inch width is best for forming countertop thickness.
Finishing
Using a concrete trowel for finishing your concrete countertop in place is best when working with transition lines where the countertop meets the existing wall. Never leave an existing countertop backsplash in place. This could cause separation of the concrete from the backsplash as the backsplash contracts. It is best to remove any existing backsplashes and finish trowel your new concrete directly against your wall. Your new countertop may settle a bit after several days. If this happens, use cement caulk to repair any cracks that form between the countertop and wall. If cracks form in the concrete itself, then patch the crack with portland cement.