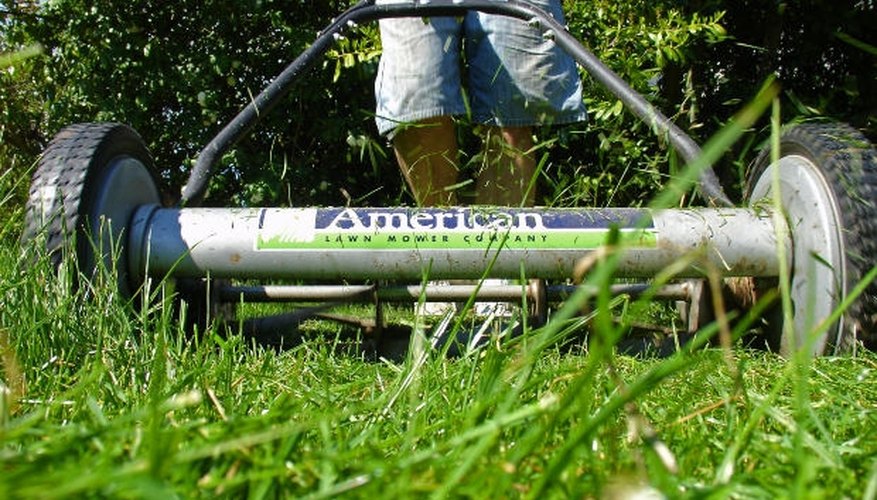 Looking at your neighbor's nice, lush lawn may make you green with envy. You may have tried cutting the grass in diagonals, watering it, even weed control. But no matter what you have done, you may not be able to make your lawn the envy of the neighborhood. But by fertilizing your lawn, it's easier than you may think.
Mulch
Lawn care enthusiasts used to be told to bag up their clippings. If your grass is left on the lawn, it would form "thatch," a barrier that would choke out the healthy grass underneath it. But now lawn care experts agree that mulching those nitrogen-rich clippings back into the grass is one of the best ways to fertilize. Up to 25 percent of your grass's fertilization needs can be met this way.
Spreader
To take care of the rest of your fertilization needs, use time release granular pellets. These pellets were designed to help the do it yourself lawn care enthusiast maintain a well fertilized lawn without having to resort to messy or smelly alternatives. To make sure that the pellets are evenly distributed on the lawn, use a broadcast spreader. These machines are wheeled ahead of you like a cart. As the machine is pushed, it spreads the pellets evenly over the lawn. Most of these products are available at big-box home improvement stores.
Fertilizer Contents
Selecting the right fertilizer is important when fertilizing your lawn. A nitrogen-rich fertilizer will promote healthy root growth in grass plants, which leads to healthier plants. The correct amount of nitrogen to add to your lawn is approximately 1 pound of nitrogen per 1,000 square feet of lawn.