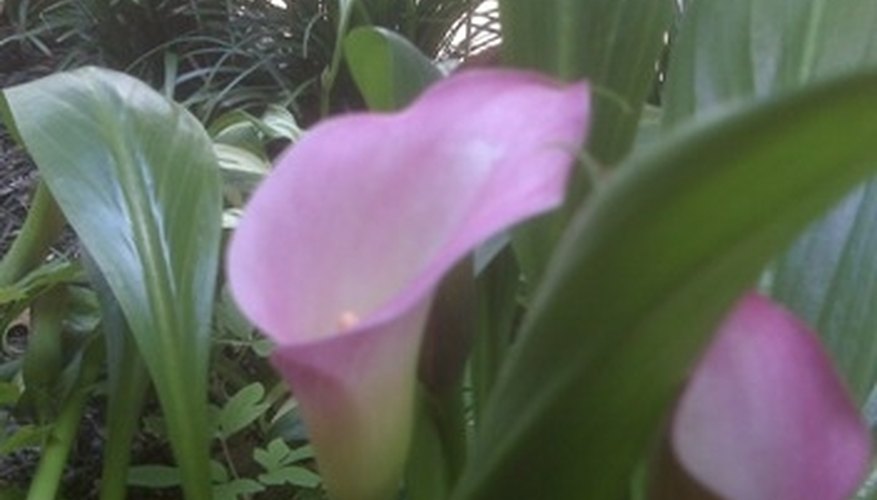 Flower gardening is not only a popular hobby, a beautiful flower garden increases the curb appeal of your home. One of the first things a flower gardener learns is that there is not one date when it is best to plant all flowers. Different flowers are planted at different times, and even the state the flowers are in when brought home, whether it be potted, seed, bulb or bare-root, will affect their planting time.
Potted Flowers
Although every flower is unique in its requirements, local garden centers generally stock potted plants when it is time for them to be planted. The rule of thumb is to wait until after the last freeze in late spring before planting potted flowers. The Garden Helper website has the USDA Hardiness Zone and Last Frost Date maps.
Roses can be planted anytime during the growing season, but they do best if planted in the spring. This gives them time to get established before the heat of the summer.
Bulbs and Seeds
Flower bulbs are generally planted outdoors in the fall, and then they will bloom the next season. Some flowering bulbs that are purchased in containers are "forced" to bloom out of season. Although it is nice to have a plant flowering in winter, many of these bulbs do not transplant into an outdoor garden well and may not thrive or bloom.
Many flower seeds do best if they are planted in the spring, although some can be planted in the summer, provided they receive enough water to survive the heat. Flower seed packets have planting instructions, including when to plant and how long they take to germinate. Wildflower seeds, such as bulbs, usually are planted in the fall, as they require cold winter temperatures to produce their spring blossoms.
If the gardening bug has gotten you, and you cannot wait to plant your seeds or bulbs, plant only a portion of them; save the others in a dry, cool place in case the first planting does not grow.
Catalogs and Online Nurseries
One advantage to ordering flowers from catalogs or online nurseries is that the companies take the guess work out it and do not ship the flowers until it is time to plant.
Some of these flowers are shipped as potted plants that can be put right into the ground, provided the conditions are proper. Other flowers are shipped as dormant bare-root plants and have to be soaked before planting. Check the instructions that come with the plant to learn what your particular plant needs.