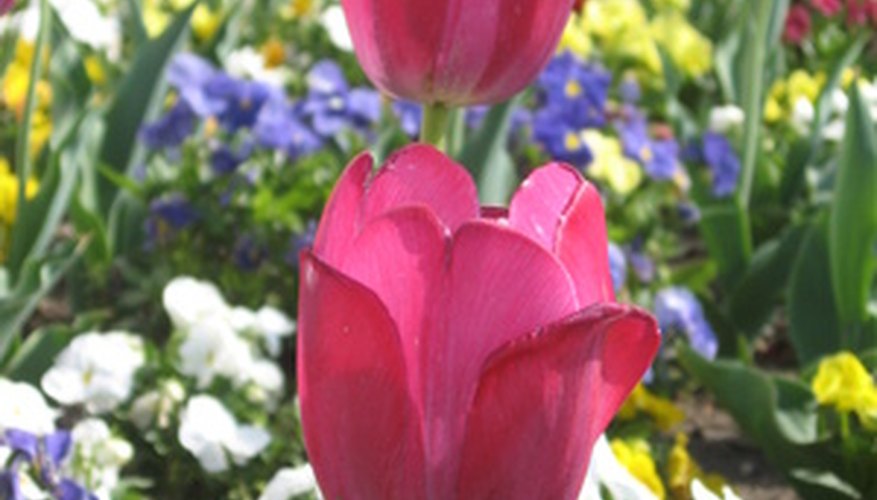 Perennial flowers are plants that grow and blossom for several years without replanting. Short lived perennials last about three to four years, but long lived perennials can last for 50 years with proper care. Each fall, a perennial flower dies back to the ground where the roots last throughout the winter. In the spring, new foliage appears and the plant blooms. Perennial flowers are used in nearly every growing condition in the home landscape.
English Daisy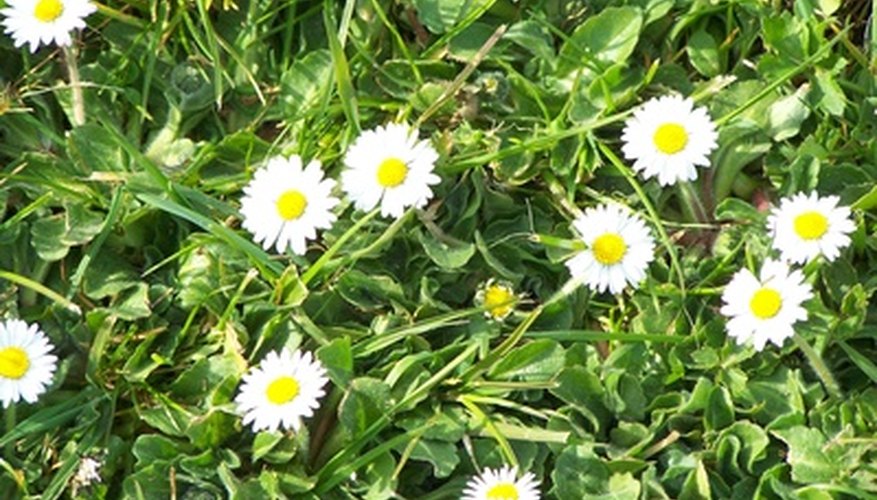 English daisy (Bellis perennis) spreads in USDA hardiness zones 4 to 10. The daisy-like blossoms consist of pink, red and white tightly packed petals surrounding a yellow center. The flowers grow 3 to 6 inches above the green oval leaves in the spring. English daisies prefer full sun to partial shade exposure in cool, moist soil. This tiny daisy tends to escape and invade lawns where it is considered a weed.
Japanese Anemone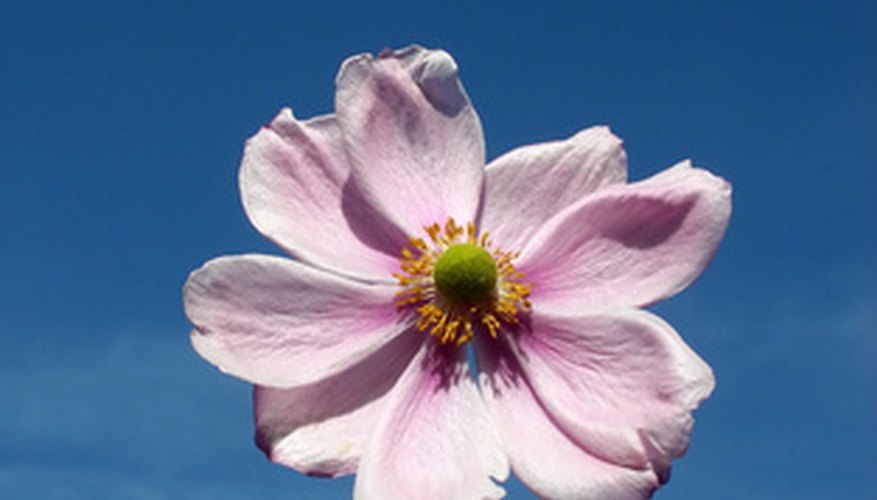 Japanese anemone (Anemone x hybrida) is a perennial flower reaching 24 to 48 inches in height. The large leaves are dark green. Pink and white blossoms appear in late summer and fall. The flowers have 8 petals surrounding a yellow center. Japanese anemone prefers partial shade and good-draining soil. This perennial grows well in USDA winter hardiness zones 4 to 8.
Mist Flower
Mist flower (Eupatorium coelestinum) is also known as hardy ageratum. This perennial produces upright triangular green leaves and reaches 12 to 36 inches in height. Blue, violet and white tiny blossoms cluster tightly together from late summer until the first hard fall frost. Mist flowers prefer full sun to partial shade in USDA hardiness zones 6 to 10. Mist flowers tolerate poorly-draining soils and are found in wet meadows, woodland edges and thickets. This perennial is known to escape into lawns and flower gardens.
Scarlet Rose Mallow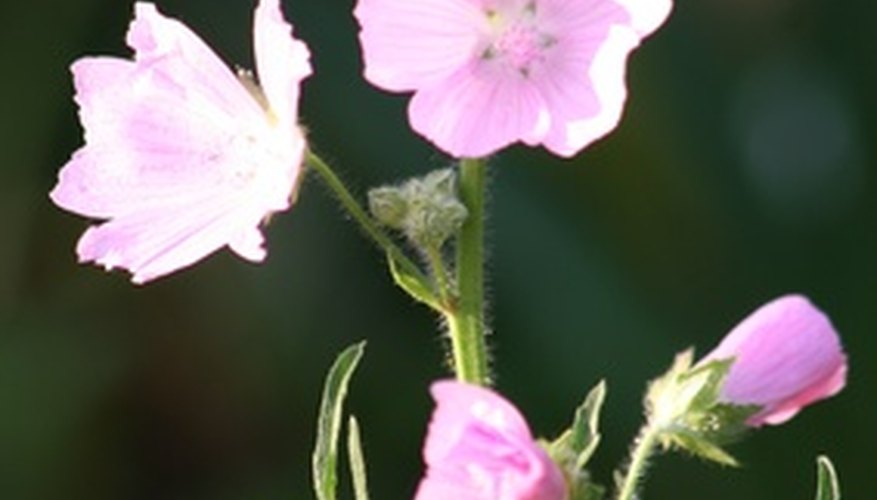 Scarlet rose mallow (Hibiscus coccineus) is an upright perennial growing 48 to 96 inches tall in wetlands. The lobed green leaves consist of three, five or seven narrow leaflets 5 to 6 inches long. Red, funnel-shaped flowers are 5 to 6 inches wide and appear in the summer. Scarlet rose mallow prefers full sun exposure in moist soil. This flower tolerates poor-draining soils in USDA hardiness zones 8 to 10.
Sneezeweed
Sneezeweed (Helenium autumnale) grows in USDA winter hardiness zones 3 to 8. This perennial creates 12 to 60 inch mounds of lance-shaped leaves. Orange, reddish brown and yellow, 1 to 2 inch wide blossoms are made up of 10 to 18 ray-petals surrounding a yellow center. Sneezeweed blooms from summer until autumn. This bright flower prefers full sun to partial shade and moist, good-draining soil. Sneezeweed is commonly found in wet meadows, swamps and thickets.