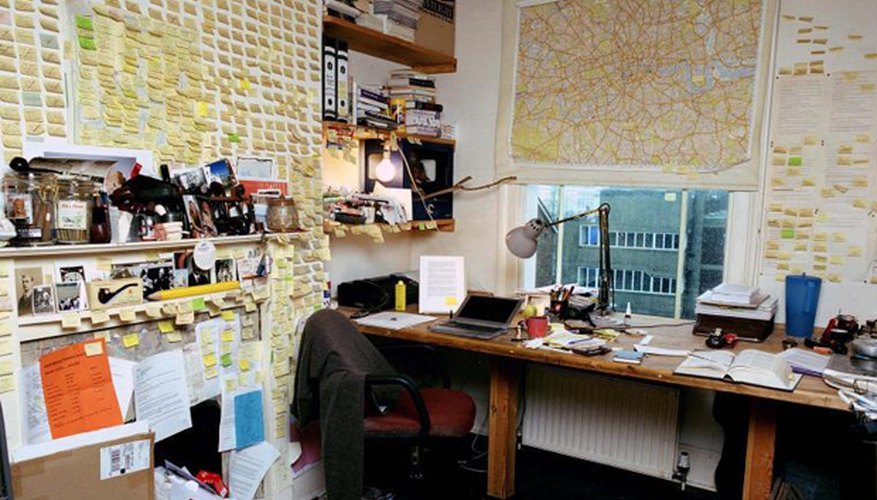 Wanna know more about your coworker? What about your boss? Even if you haven't talked to them yet, here's how to size 'em up just by looking at their desk…
*
According to the social styles behavior model developed by Dr. David Merrill and Roger Reid, how we interact on a team comes down to two things: 1) Whether we're people-oriented / task-oriented, and 2) If we're assertive or not. Put these two elements together, and you get one of four types of people: Analytical, Expressive, Amiable, or Driver.

1. The Analytical's Desk
*The Desk's Distinguishing* Features
Charts, Post-its, and other job-related info on walls
+ Minimal paperwork
+ Minimal colors
+ Office supplies (always within reach)
+ Things that look personal, but are really company-logo toys
Who are Analyticals?
Analytics are task-oriented and non-assertive. They want things to make logical sense, and work best with systems and routine. You'll notice no conversational cues at an Analytical's desk, because they'd rather not talk–they're too busy doing work stuff. Personal relationships are less important to them than the task at hand.
How to Work With Them
To work with an Analytical, keep small talk to a minimum, be specific and detailed, and be prepared to answer lots of questions.
---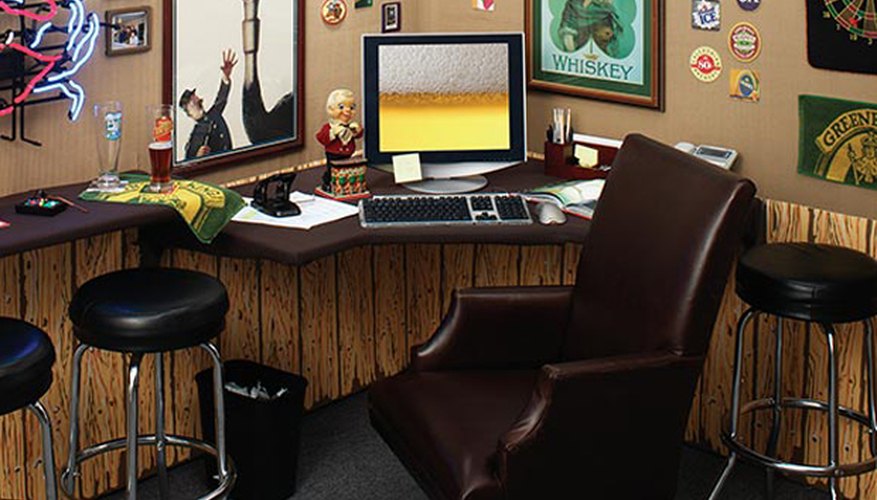 2. The Expressive's Desk
*The Desk's Distinguishing* Features
Papers strewn around
+ "Experience" photos (hiking, skiing, team pictures, etc)
+ Colorful folders
+ Doodles or drawings on sticky notes, or their white board
+ Funny posters
+ Cheery slogans, usually handwritten
+ Showy toys (collections, mini basketball net, etc.)
+ Outrageous holiday decor
Who are Expressives?
Expressives are people-oriented and assertive. They thrive on personal interaction and love to be in the spotlight, so they're not afraid to have stuff on their desk that draws attention. They're often visual and need to see their work out in front of them, so they'll likely tell you that those messy papers and slew of sticky notes are really "organized chaos." Being personally acknowledged is important to them, and they value the big picture over details.
How to Work With Them
Be sure to recognize an Expressive's ideas and don't get too far into the tiny details when explaining things, if you can help it. Oh, and most importantly… lighten up!
---

2. The Amiable's Desk
*The Desk's Distinguishing* Features
Casual photos of family and pets
+ Serene landscape imagery
+ Inspirational quotes
+ Awards for volunteer service
+ An extra chair for coworkers
+ Quirky, interactive toys (Magic 8 ball, bobble heads, etc.)
+ Local sports team paraphernalia
+ Potted plants
Who are Amiables?
Amiables are people-oriented and non-assertive. The most important thing to them is having really good personal relationships. But since they're natural introverts (compared to extroverted Expressives) they like to deal with people one-on-one. Stop by an Amiable's desk, and they'll instantly pull up a stool for you, ready to chit-chat about their family and pets (you'll notice the multitude of pics) or strike up a short conversation about where they got that weird porcupine-shaped Koosh ball.

How to Work With Them
The best way to work with an Amiable is to first get to know them. They don't want to feel like a number to you. Second, don't get in their face. They shut down in the face of conflict.
---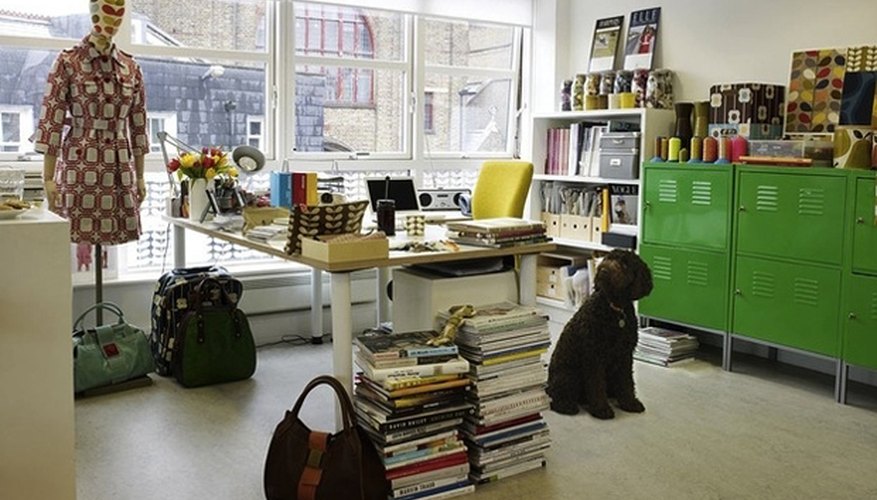 4. The Driver's Desk
*The Desk's Distinguishing* Features
Organized piles of work
+ Awards
+ Diplomas or certificates
+ Large calendar or other planning items, like a white board
+ Family photos (but only professional or posed)
+ Photos with famous people
+ Tasteful decor
Who are Drivers?
Drivers are task-oriented and assertive. They're less concerned about their personal relationship with you, and really just want to get stuff done. You'll notice their desk has a strong sense of order–highly organized, with their projects mapped out on their calendar or white board. Personal effects have a stiff feeling to them, too–family photos are formally posed and airbrushed to perfection. Drivers are fast-paced, often impatient, and they want people to notice their accomplishments. You may see symbols of power, from their photo with the President to their latest company awards.
How to Work With Them
Working well with a Driver means sticking to the facts, picking up your pace, and giving them options to make sure they feel in control.
---
OK–now the fun part–go forth and analyze your coworkers' desks! Feel free to report back.
Photos 1: eamonnmcabe.co.uk 2: inspirationfeed.com 3: imgur 4: adiaryoflovely.blogspot.com