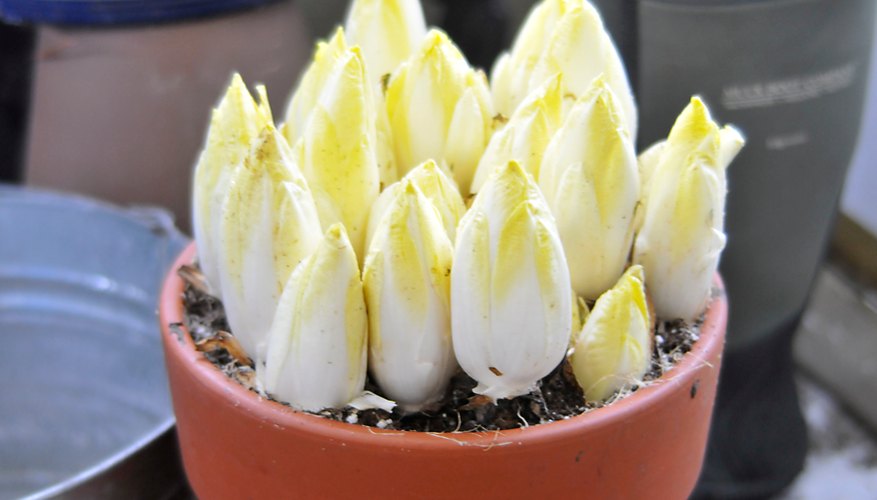 The slightly bitter Belgian endive can be eaten raw in winter salads or used braised in cold-weather dishes, but its cost often reserves it for special occasions. You may be surprised to find that this classic Italian winter vegetable happens to be one of the easiest vegetables to grow. Its only downfall is that it takes a long time to get from seedling to forced chicon, which is the hard, crispy heads of forced endives.
Endive is an easy vegetable not because of the time involved but because of the conditions it loves — poor soil, hot, dry summers and just a touch of fertilizer. It's easy enough to overlook its long growing season, especially if you are a lazy gardener, because there is nothing tedious or particular about growing Belgian endive. The only challenge comes in waiting — this crop takes patience.
Still, it's fun to grow and force your own. You don't need fancy pots or forcing beds, just a dark spot in a kitchen cabinet or a clean, dark closet. Best of all, growing your own can save you money, and the quality and flavor is outstanding compared to store-bought endive. Here's how you can have your own forced Belgian endive next winter.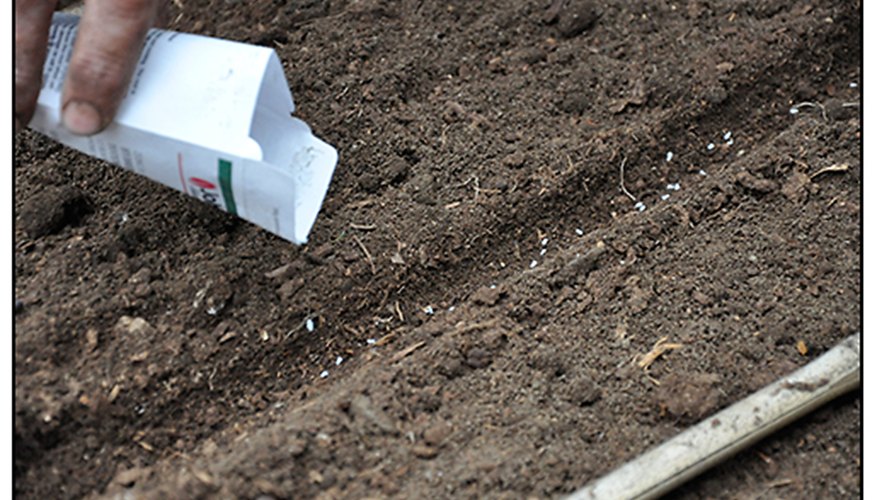 1. Sow seed outdoors in March, or as soon as the soil can be worked.
Cool soil temperatures (below 40 degrees Fahrenheit) are required for proper germination. Thin seedlings, which will look like lettuce, to plants spaced 6 to 8 inches apart. The goal here is to grow long roots, not unlike carrots, which you will carefully dig in the autumn. These will be forced, producing the dense, conical Endive heads. I used a seed variety called Totem F1 from Johnny's Selected Seeds. It's best for North American growers and home gardeners.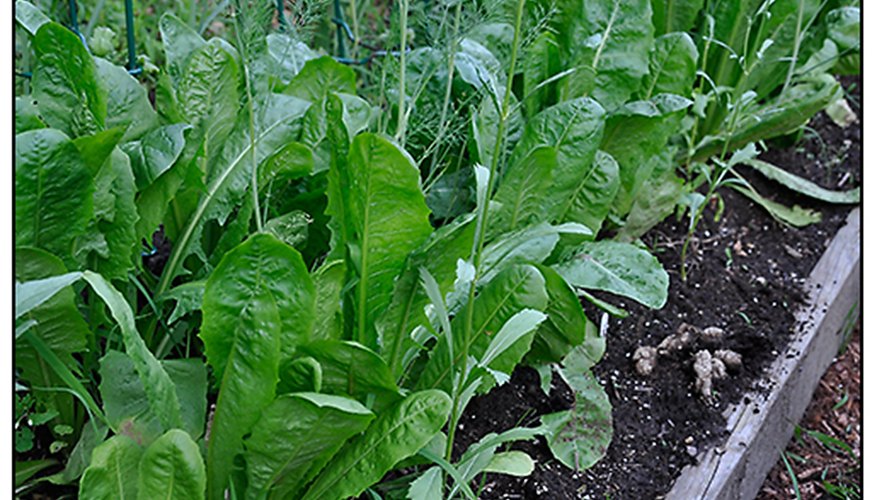 2. From sowing to harvest, the plants are basically on their own.
I've interplanted my beds with herbs, such as dill, to maximize space. Your plants won't want much competition, so keep up with the weeding. Plants will basically look just like loose heads of lettuce all summer long, which is exactly how they should look. Poor soil and dry, sandy conditions will help the roots grow deeper, with your goal being to have plants that form thick, deep roots. To achieve this, it is actually helpful to resist watering during drought. The larger the roots are, the larger the chicons will be. Avoid highly nutritious fertilizers as well, especially those high in nitrogen, so that all of the plants' energy will be focused on forming deep roots.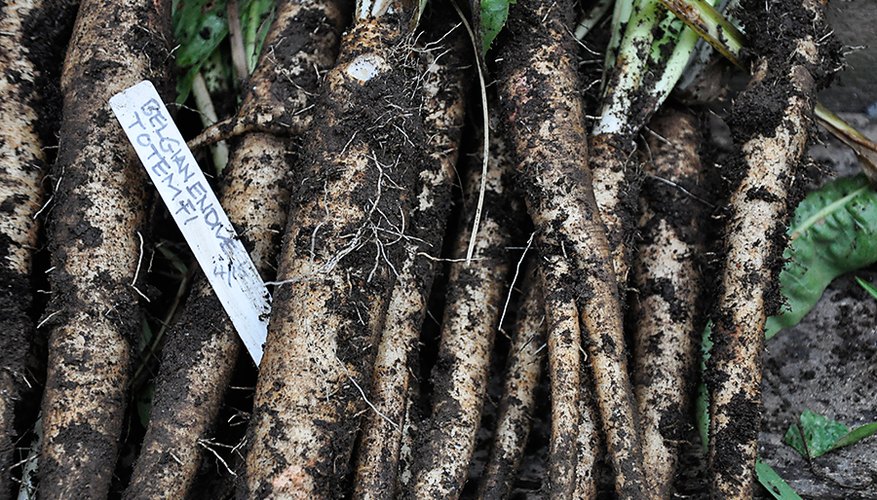 3. Just before a killing frost, carefully dig the long roots, and trim off the foliage just above the root head.
Leave about 1 inch of leaf stems. Repot these large roots into deep pots, slender boxes or buckets in a neutral, clean soil. Trim the root tips, if necessary, so that each of the crowns emerge from the soil at the same height. These potted roots will need only a bit of moisture at this point. For the medium, choose a light one that will be clean, as you may not want worms or insects in the house, where you will force them. Some good soils to use include Perlite, sharp sand or potting soil.
4. Keep the potted roots cool and completely dark until you are ready to force.
Forcing should begin early in the winter, if not in late fall. The trick to forcing endive is to find a place that is completely dark and warm — near 70 F. An upstairs stairwell, a cabinet in the kitchen or a clean closet may be the place, as even a sliver of light can cause the heads to show green. Some people place canes in the pots and wrap them in black fabric to ensure total darkness, but be wary with black plastic, as it can cause decay quickly (as I found out the first year I grew Belgian endive).
5. Harvest chicons as soon as they look as if they are tall enough yet are still firm.
Their ultimate height will depend on the size of your roots. Most will resprout with smaller heads at least a few times after the initial harvest. These fresh chicons of Belgian endive are remarkably nutty and crispy — you may never want to buy endive at a store ever again.
Photo credits: Matt Mattus
More from Matt Mattus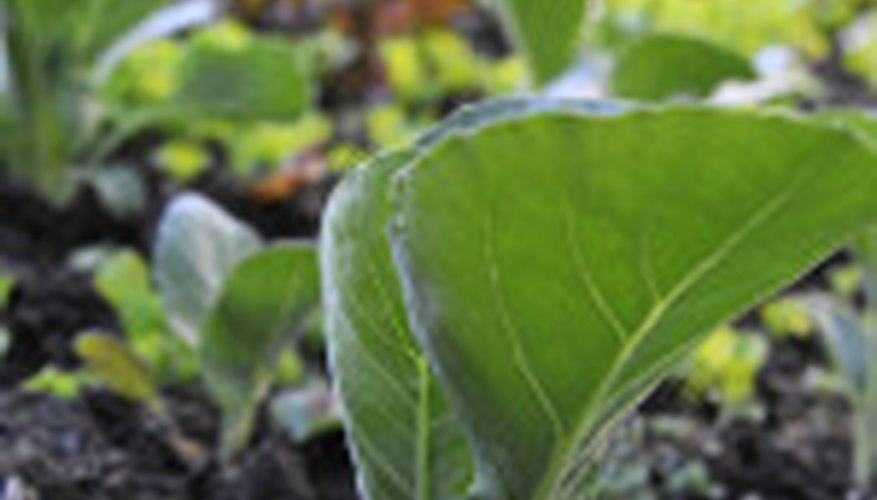 Extend Your Home Garden Harvest by Growing Cool-Weather Greens
Rediscovering the Culture of Fancy Chrysanthemums