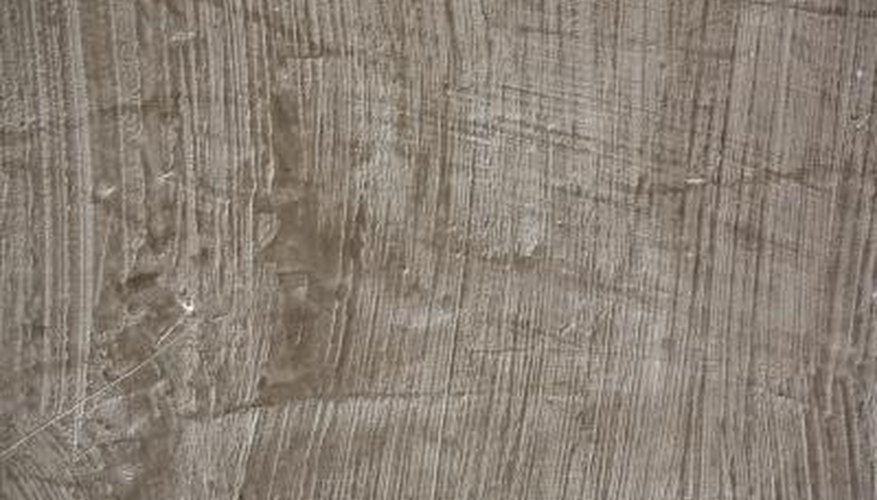 Structures must have very sturdy and secure foundations to remain standing. Concrete serves as one of the most commonly used materials for foundations. To ensure that the concrete holds up as a sturdy foundation, the building owner must make decisions regarding the building's specifications, mostly based on the weather and soil conditions of the area where the structure is built.
Shallow Structures
Shallow concrete designs are placed about three feet into the soil. They have concrete pads that distribute the weight of the concrete. Slabs of concrete transfer the load of the structure to the earth and also allow for radiant heating. Radiant heating has heat rise through the concrete, which produces no air, reducing the amount of dust that ends up on the floor. Also, the radiant heat helps when mechanical error causes the home to lose its normal heating source. Ideal building sites have some clay mixed in to promote water runoff. However, soil with too much clay tends to shift more, which can cause the foundation to crack.
Deep Structures
To save money, buildings usually do not use deep structures. However, contractors sometimes need to build deep concrete foundations when the soil does not have the characteristics needed to support the structure. Homeowners also need deep slabs under certain conditions such as when the homeowners need to build their homes in a flood zone. The concrete used in the deep foundations is either reinforced or pre-tensioned.
Footing
The footings are the structures that act as the support for the concrete foundation. The contractors use wood to section off the areas where they will pour the concrete. After establishing the footings, the contractors use vibration machines to remove the air pockets from the concrete so as to not endanger the structure.
Vapor Barriers
The concrete slab on top of the footings needs sand or gravel to prevent moisture from entering into the concrete slab. In very moist areas, the concrete slab also needs vapor barriers. The concrete slabs also have walls with foundation anchors embedded into the concrete to keep the walls from falling down during an earthquake or during strong winds.
Size of Foundation
Larger structures will need larger foundations than smaller structures to resist the pressure that the heavier structures place on the concrete foundation.
Building Codes
Different locations have different building codes that homeowners and other builders must follow, especially regarding building foundations. For example, building codes dictate the dimensions of the bolts.
Sealers
Owners usually use sealers to insulate the concrete and to also prevent leaks and moisture from coming in through the floor. Normally, the contractors apply the sealers when they construct the foundation of the home.