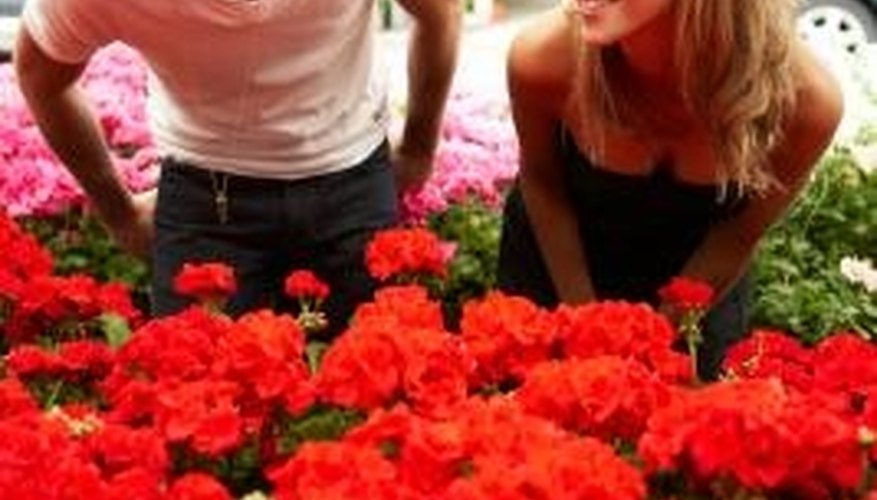 Scarlet, crimson, vermilion...are all names for one of the most energetic hues of the color wheel. Red flowers add vibrancy and excitement to the home landscape or interior. Red roses and red carnations have undeniably romantic overtones. At any nursery, you can find tall red flowers, small red flowers, red flowering groundcover and more. Each has an interesting name all its own.
Bee Balm
Bee balm is a spiky-looking flower whose petals are actually shaped like tubes. The plant is available in red, as well as white and pink. This plant attracts not only butterflies, but bees and even hummingbirds. Bee balm is also referred to as wild bergamot, horsemint and Oswego tea. In fact, reports the National Gardening Assocation, you can make tea out of this plants flowers and leaves. These plants can grow as tall as 4 feet and bloom into the latter days of summer. The plant enjoys conditions ranging from full sun to light shade and prefers well-drained soil. You can find bee balm species that will grow well in wet soils.
Columbine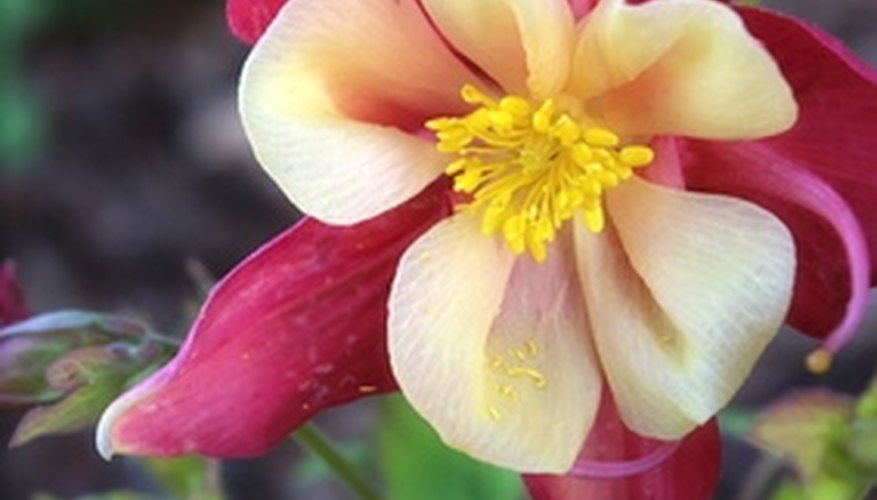 Columbine is a relatively easy-to-grow perennial native to North America, Asia and Europe. Also known as Granny's bonnet, it displays bell-shaped flowers and lacy-looking leaves and can reach a height of as much as 20 inches. Columbine blooms from late spring into the start of summer, but the individual plants live for only two or three years. It also attracts hummingbirds. For best results, station your columbine plants "in full sun and well-drained, fertile soil," says the National Gardening Association.
Poppy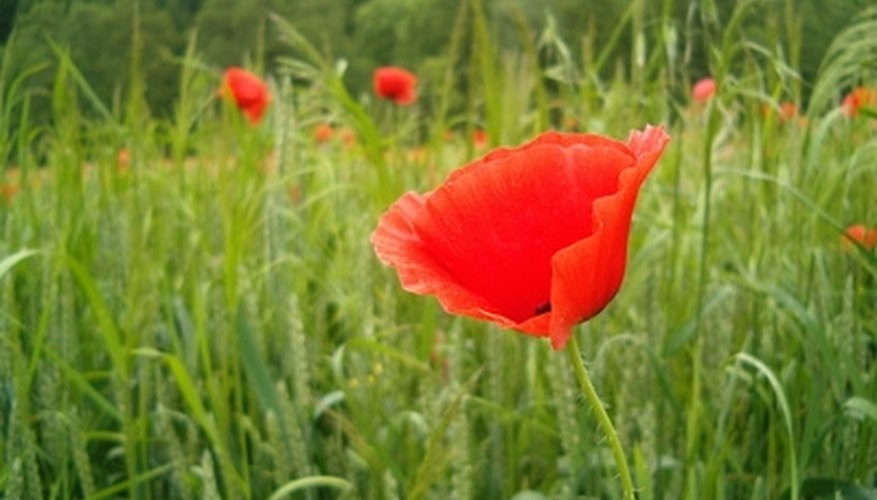 When you think of poppies, red is the color that typically springs to mind. These flowers are low-maintenance, and, according to the National Gardening Association, even deer resistant. They bloom from late spring into early summer and boast large flowers that may reach 6 inches in diameter. Stems can achieve a height of 4 feet. If summers are hot in your area, your garden may not be a good home for the poppy. After the poppy blooms, it goes dormant, so you only need to water it under drought conditions. The leaves of the plant start growing again in the fall and stay green throughout the winter. You can leave your poppies outdoors during frozen winters. Apply up to 6 inches of mulch, such as dried twigs and leaves, once the soil has frozen.