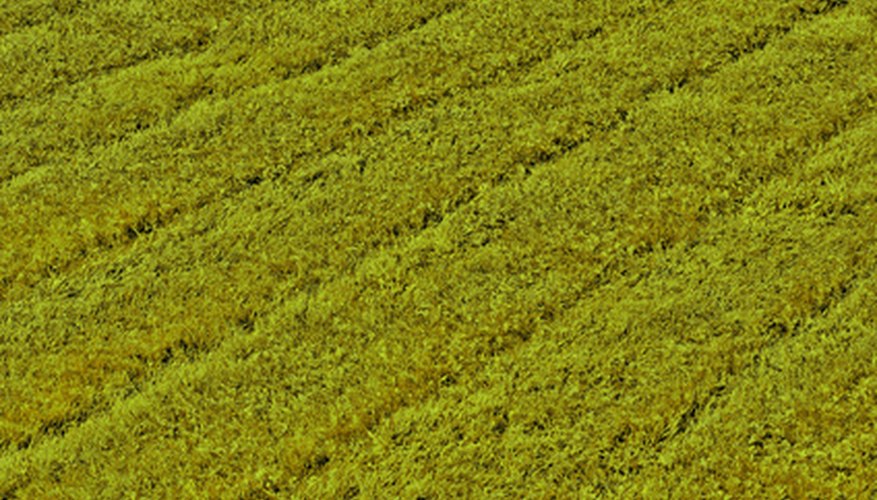 Husqvarna dual-transmission riding lawn mowers typify modern technology. They are a pleasure to ride, but they are complicated. They are heavy, powerful machines that take some getting used to. They don't have steering wheels, you have two handles in front of your chest. The handles work as brakes that you pull on to turn the mower. Brake one tire and the mower turns that direction. Pull on both handles, you move forward.
Hands
One very common problem with riding the Husky: you must keep both hands on the steering levers at all times. If you happen to get an itchy nose and, in a moment of forgetfulness, you reach up to scratch it, the mower will instantly spin to one side. You must stop completely to perform any task that you need a hand to do.
Slopes
Riding a Husky over unlevel terrain can be tricky. The Husky has a very large mowing deck. When you drive up or over slopes at an angle, as one side of the deck climbs the hill, the other side stays on the bottom of the angle. This lifts the blade high above the grass, or a "high center" effect, leaving a high patch of grass. Other slope problems include putting too much side pressure on the hydro-static transmission. This causes seals, bearings and internal transmission parts to fail before their time.
Spin outs
Husky mowers do not have posi-track. This means that power will flow to the wheel that begins to loose traction. If you hit a patch of grass that is thin and wet, or you drive into a small area of mud, the mower will spin out on one side. Sometimes, rocking the mower back and forth only digs the tire in deeper. You have to get off, and physically push or pull the mower out by hand.
Deck
Husky mower decks can be out of level. Often the mower deck has a pitch to it. This causes the blades to cut at an angle to the grass. When riding the mower, if you are not observant, it is possible to drive into small bumps, dips or even obstacles hidden in the grass. With the mower deck tilted, the edge of the blades can dig into the ground suddenly, throwing out sod, and then pitching it against the inside of the deck where it sticks and builds up, or is ejected with force out the grass ejection port.