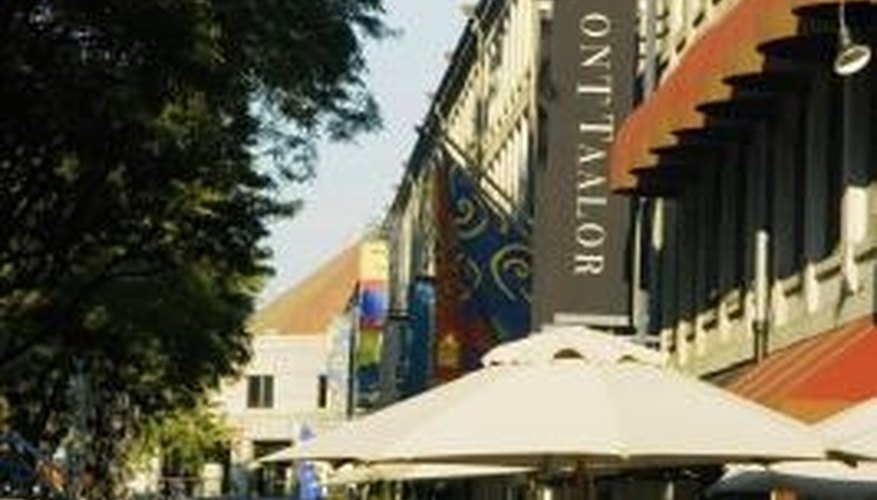 A sturdy patio umbrella is a big part of your outdoor design and decor. The patio umbrella you choose must be sturdy enough to withstand the wind, the rain and the elements but attractive enough to enhance the look and feel of your outdoor living space. A patio umbrella consists of several parts.
Crank
You need a convenient way to put your patio umbrella up and down. A sturdy hand crank gives you an easy way to do just that without undue strain on your back or your patio umbrella. Look for a crank that turns easily and moves freely. Avoid cranks that seem flimsy, since they could break off and leave your patio umbrella useless.
Shaft
The sturdiness and design of the umbrella shaft is a good indication of the overall quality of the unit. Look for a patio umbrella with a heavy and well-built shaft since that heavy shaft is more likely to withstand repeated use season after season. If you plan to use the patio umbrella with a table, measure the shaft carefully to ensure it fits into the hole on the top of the table.
Patio Base
A sturdy base is an absolute must for any patio umbrella, especially if your property is prone to high winds. The base should be heavy enough to hold the umbrella firmly in place but small enough that it does not interfere with the enjoyment of your patio or take up too much space. Cast iron is a favorite choice for patio umbrella bases due to its heavy weight and good looks.
Umbrella
The umbrella itself is, of course, a vital part of any patio umbrella. When choosing a patio umbrella, look at the durability of the material used to make the umbrella. If the material appears thin and is easy to see through, it might not have the durability to last more than a single season. Durable material is most critical if you must store your patio furniture outdoors over the winter, but the material is important even if the umbrella is stored indoors when not in use.