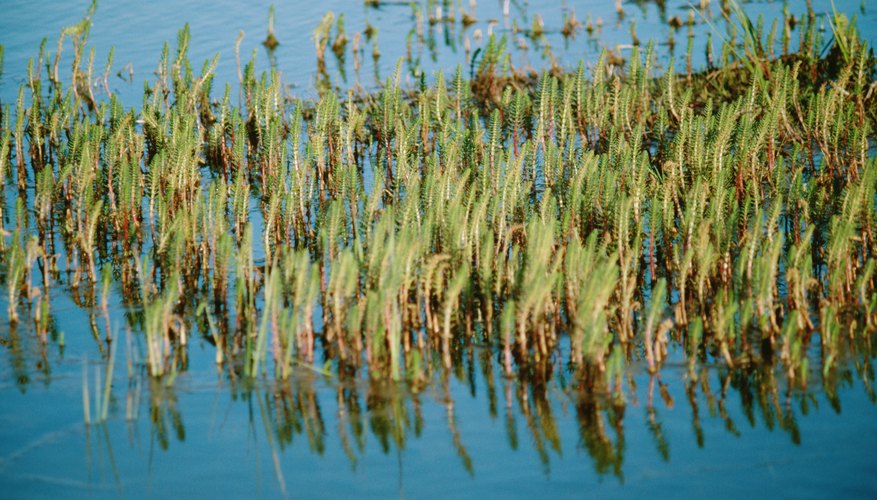 A freshwater biome is an area consisting of a set of plants and animals that live and thrive in fresh water. Fresh water has less than 1 percent salt content. The plants and animals in these areas cannot survive in a moderate- to high-salt environment. Wetlands, lakes, ponds, streams and rivers are examples of freshwater biomes. The type of fresh water such as moving or stagnant and the species of plants and animals that live in the biome define the biome.
Lakes and Ponds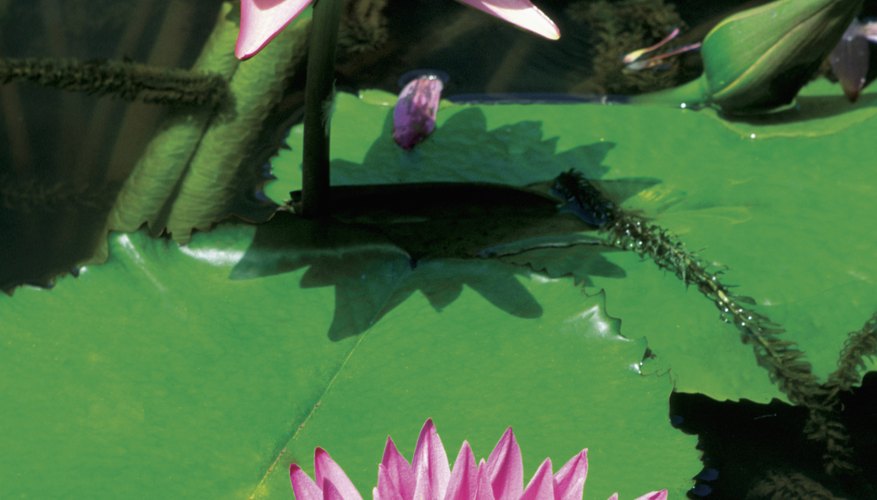 Freshwater lakes and rivers contain plants and animals that thrive in nonflowing water. Many species of algae live in these water bodies, which can vary greatly in size, with ponds typically being smaller than lakes. Other common plants in these freshwater areas include water lilies, cattails and lotus flowers. An abundance of animals thrive in ponds and lakes, including snails, clams, crustaceans, fish, turtles, snakes and insects such as dragonflies and midges.
Rivers and Streams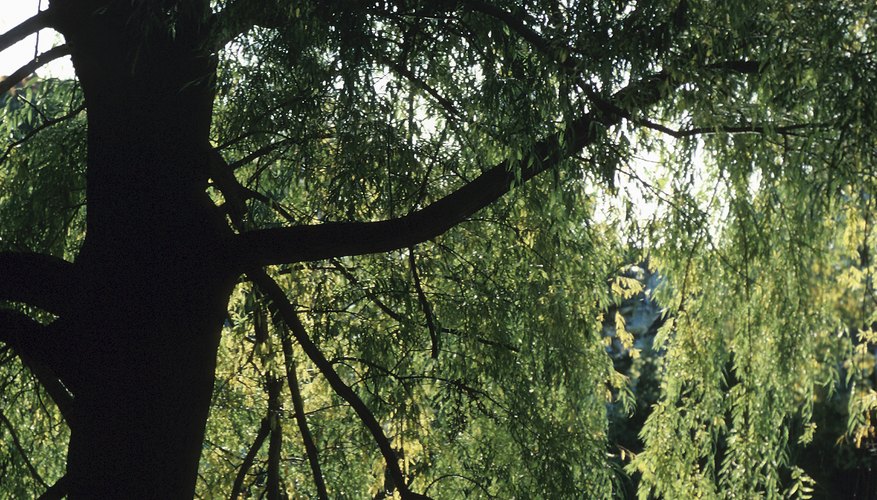 The moving water in freshwater streams and rivers allows for a greater diversity in plants because the movement allows new species to inhabit the area. Rivers and streams are home to plants such as grasses and coontails. The water movement does not allow for substantial growth within the center of the rivers; however, these species tend to grow along the edges where the water moves more slowly. Several varieties of trees are also common along rivers and streams including willows, cottonwoods and birch. Varieties of freshwater fish such as trout, catfish and carp frequent these areas as well as animals such as beavers and otters, which create their homes in the water bodies.
Marshes, Bogs and Swamps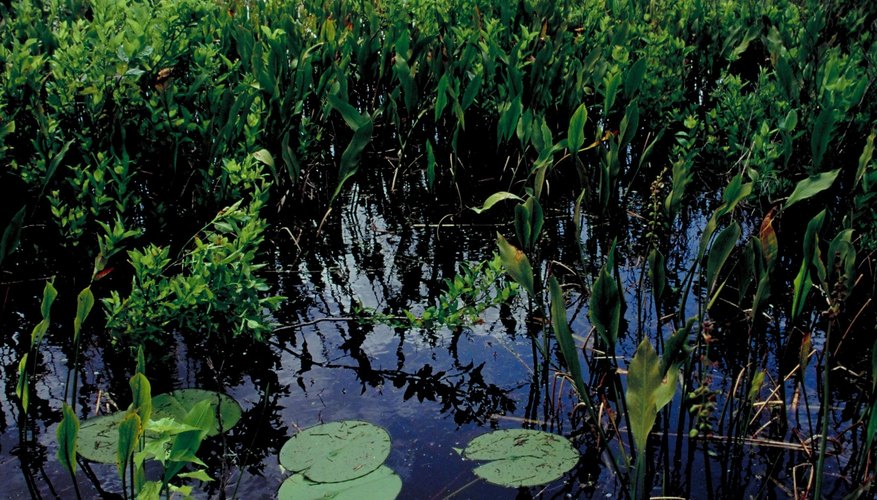 Marshes, bogs and swamps support a variety of plants including the bald cypress and gum trees, pickerel weed, wetland irises, duckweed, watercress and floating lilies. These plants help provide a home for a variety of animals including ducks, alligators, snakes, birds, shrimp and shellfish. Many of the plants and animals in these areas are also present in freshwater lakes and ponds.