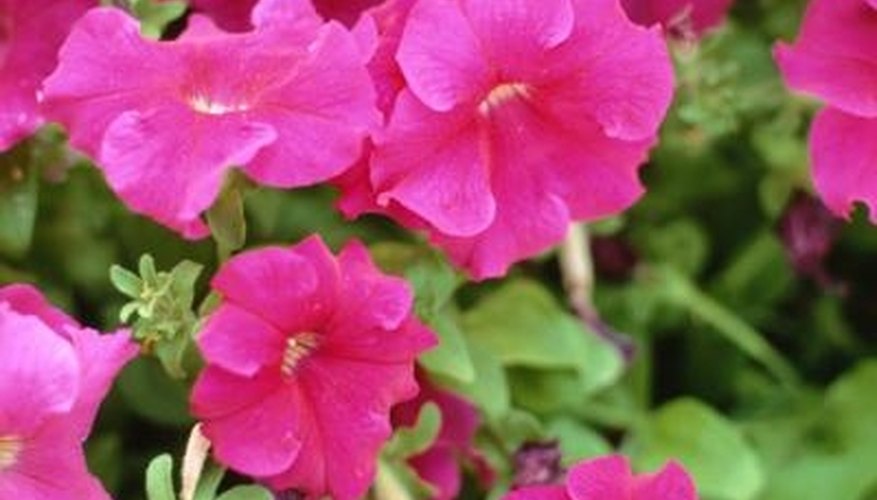 Many pets enjoy romping in the yard and garden on nice days during the spring, summer and fall. A safety precaution to consider is planting flowers that are pet-friendly. This means the flowers or leaves of a plant are non-poisonous/non-toxic to the pet if ingested or brushed against.
Location
The location within the yard will determine what flower to purchase according to how much sun it receives. A sunny location is one that receives four or more hours of direct sun. A partial sunny location is one that receives two to four hours of direct sunlight. A shady location is one where the direct sunlight does not exist or is very sparse. Each flower will have a designation on the package, container or stake within the pot to indicate the proper location for planting.
Perennial
A perennial flower grows yearly once it has been planted. The root system survives the winter and a new plant appears in the spring. Non-poisonous or non-toxic perennial flowers for pets are available in sunny, partial sun or shady varieties. Pet-safe perennials include flowers such as Bee Balm, Phlox, Catmint, Catnip, Astilbe, Roses and Queen of the Meadow.
Annuals
Annuals are flowers that grow for one season. They are either planted from seed or purchased in containers from nurseries or garden centers. Fill spots between perennial flowers with annuals to create a variety of color and texture. Pet friendly annuals include such flowers as Impatiens, Violets, Coleus, Zinnias, Snapdragons, Begonias, Cosmos, Petunia and Calendula.