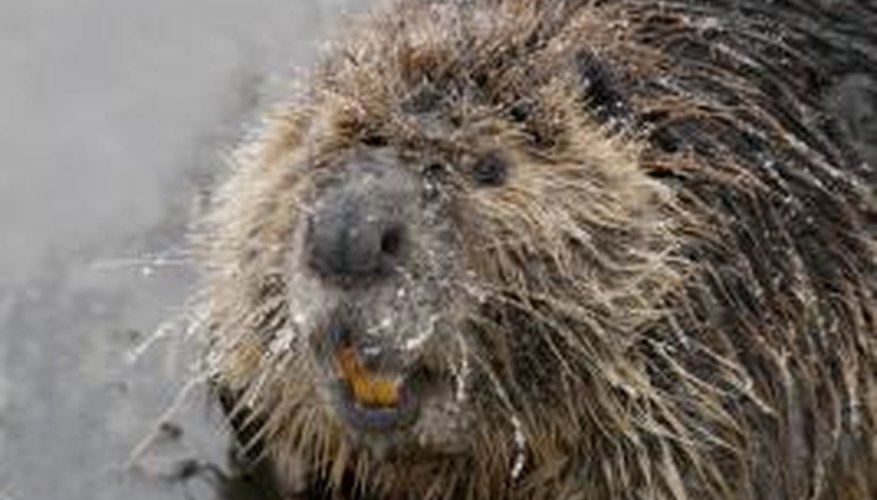 While various definitions of a native species exist, the Florida Department of Environmental Protection defines 'native' as a species that occurred in Florida prior to European colonizations during the 16th century. The Florida Native Plant Society, among others, has a vested interest in ensuring that Florida preserves its native species of plants and animals.
Florida Ghost Orchid
The Florida ghost orchid, Polyradicion lindenii or Dendrophylax lindenii, is native to Florida; in fact, in the United States, it is only found in Florida, according to the U.S. Department of Agriculture. This orchid grows pale flowers, white, green-tinged cream or pale yellow-brown in tone. The orchid blooms from May to August in cypress swamps and also occurs in the West Indies.
Black Mangrove
According to the U.S. Forest Service, Florida has more native trees than any other state in the contiguous United States. Black mangrove, Avicennia germinans, has breathing roots that draw nutrients from sand and salty ground. The tree, which can grow up to 60 feet tall, plays a role in controlling erosion. It produces white, fragrant flowers and furry green fruit year-round.
Bald Cypress
Another native Florida tree is the bald cypress, Taxodium distichum. This tree is found in swamps and flooded lands, as well as beside streams. It can grow up to 130 feet and has silver or cinnamon-red bark and a rounded, one-inch ball cone. Its wood serves duty as fencing, shingles and ship wood.
Florida Scrub Jay
In Florida, the Florida Bird Conservation Initiative keeps tabs on native Floridian birds and helps to restore their habitats. One native species is the Florida scrub jay, Aphelocoma coerulescensm, which lives nowhere else but Florida. As the name suggests, it lives in scrub land and is endangered as its habitat disappears. The bird is about 10 inches long with sky blue and gray coloring. Tell it apart from a more common blue jay by its lack of a crest and black markings.
American Crocodile
The American crocodile, Crocodylus acutus, is part of the largest reptilian group and is one of two species native to the United States. This reptile is found mostly in the tropical part of far southern Florida, whereas farther north, the American alligator, Alligator mississippiensis, is more common. The crocodile is listed as an endangered species and usually doesn't get any larger than 14 feet long. You can tell the difference by noticing that every fourth tooth is exposed on the lower jaw of a crocodile.
Beaver
Florida was once home to native beavers, but they moved away as humans moved in, disappearing in the 19th century. Now, according to the Florida Extension Service, they are moving back from Alabama and Georgia. The adults can reach 30 inches long and 50 pounds in weight, and they preserve fish habitats with their dams and ponds. Florida beavers once lived as far south as Orange County and started to return in the mid-20th century.