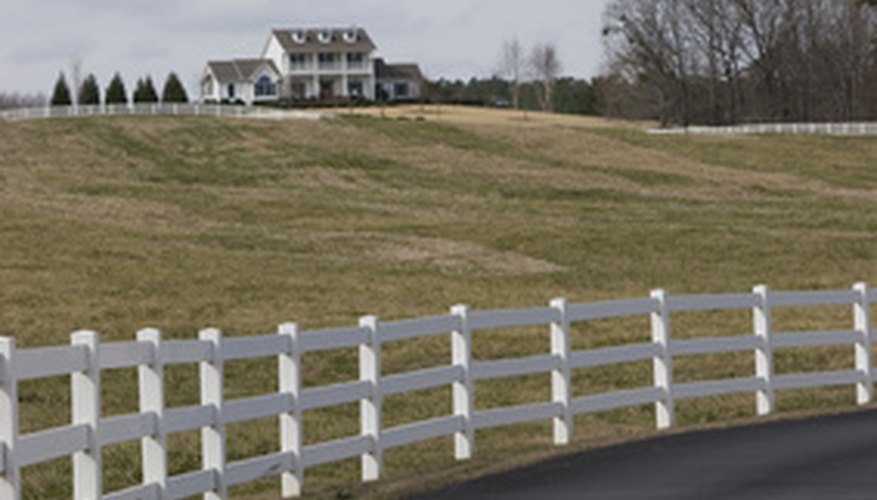 Penetrating sealers protect concrete from weather and external debris by forming an impermeable layer. The typical lifespan of a sealer is up to five years. Typically, one month must pass before beginning a sealer application, because the concrete must be fully cured. Applying concrete penetrating sealer every three to five years will increase the durability of the concrete and help prevent cracking.
Acrysheen
This concrete penetrating sealer applies to form a semigloss top coat. Applying Acrysheen as a concrete top coat will reduce dirt penetration and deterioration of the concrete. Acrysheen is a water-based formula that will not turn yellow with age. Before applying Acrysheen, it is necessary to remove all dirt and oil from the concrete. Apply the Acrysheen in an even coat horizontally, followed by an even coat vertically.
Duraseal
Produced by Enviroseal, this penetrating sealer boasts being environmentally friendly. Applied vertically, Duraseal offers a 10-year warranty; when applied horizontally there is a three-year warranty. Duraseal is for use with concrete and bricks and will resist mold and mildew. Typical application for this sealer includes multiple thin coatings with drying time in between applications. Only cured cement, at least seven days old, is acceptable for Duraseal, with ideal application taking place after three to four weeks of the cement installation. Duraseal is water-soluble and application equipment can be cleaned with soap and water.
Sonoguard
With an expansive application base that includes concrete, exterior plywood, stadiums, balconies, parking ramps, mechanical rooms and plazas, Sonoguard is a versatile option for large or small projects. Sonoguard splits its product into a base coating and top coating. It is necessary to purchase both products for a complete application and to meet the warranty standards. Sonoguard protects concrete from damage in winter, including salt and freezing damage.