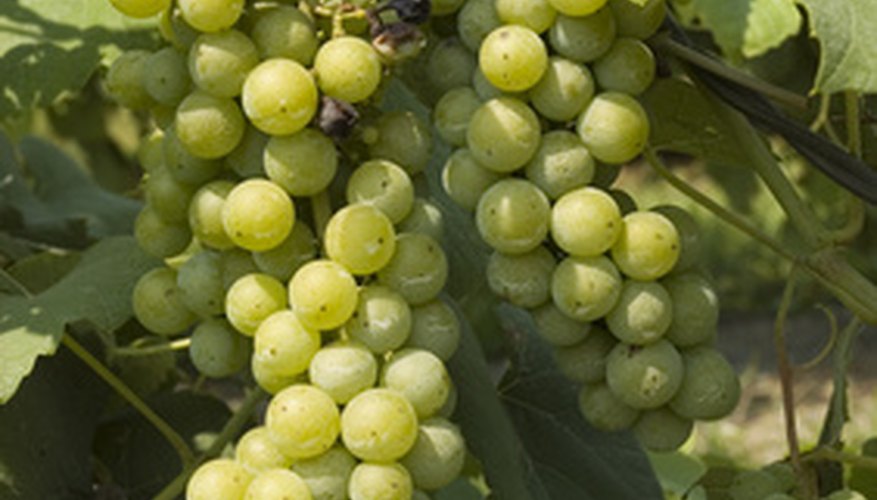 During the end-of-year holiday season, dog owners are inundated with warnings about the dangers that poinsettia plants pose to the health of domesticated canines. However, a number of common garden plants, fruits and vegetables, grown in abundance every summer in backyards across the country, can be more poisonous to dogs, causing severe allergic reactions that can turn fatal. Some of the signs of poisoning are vomiting, diarrhea, lethargy, loss of coordination and excessive salivation.
Vegetables
Dog owners that cultivate their own gardens to create a cost-effective way to obtain produce need to be especially careful not to let their pets ingest their home-grown vegetables, several of which are extremely poisonous. Some of the more deadly vegetable plants include potatoes, onions, garlic, tomatoes, mushrooms and broccoli. The most common reactions caused by poisonous vegetables include kidney failure, breathing difficulty and severe gastrointestinal problems.
Fruits
Although many fruits that grow on trees are poisonous to dogs, including pears and apples, the most deadly fruit that commonly appears in home gardens across the globe is grapes. Grapes are especially potent, causing dogs who have ingested them to vomit excessively and go into renal failure rather rapidly. The best way to detect grape poisoning is to inspect the dog's vomit for pieces of undigested grapes. According to A Creature Comfort, the seeds of many fruits actually contain cyanide, so caution should be used when planning a home garden.
Plants
According to the American Society for the Prevention of Cruelty to Animals, or ASPCA, several flowering garden plants can cause severe allergic reactions in dogs almost immediately after ingestion takes place. These plants include azaleas, chrysanthemums, daffodils, dahlia, English ivy, gardenia, hydrangeas, iris, oleander, lilies, philodendron and tulips, to name just a few. The flowers are usually what the dog ingests, but the leaves and bulbs are poisonous as well.