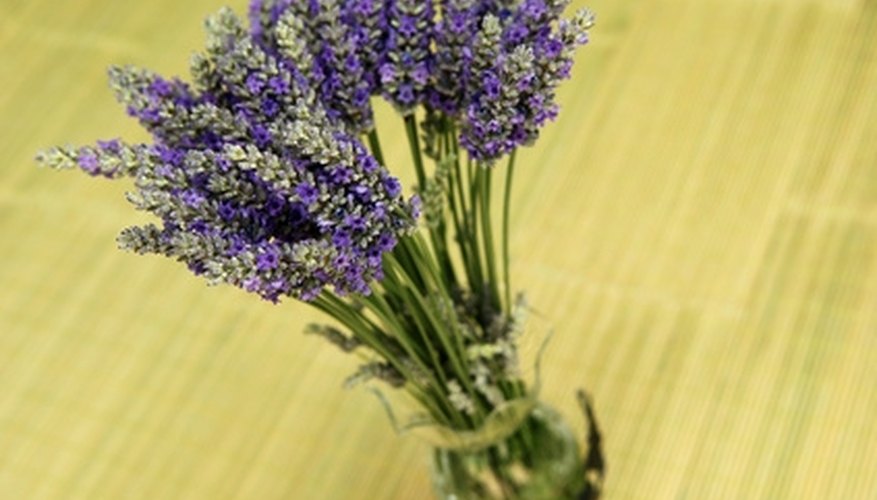 White flower oil is a mixture of herbal oils that is topically applied for natural treatment for a variety of aches and pains. Used for centuries in Asia, white flower oils is usually a mixture of lavender, mint, chamomile and other herbs known for their calming effects. Everything from headaches, body pains and poor circulation have been treated with white flower oil. If you are looking for a natural alternative to every day ailments, white flower may allow you to safely treat most conditions. White flower oil is available at most health food stores and through herbal dealers.
Cold and Flu Uses
White flower oil can be safely applied under your nose during a bout with a cold or flu. A few drops under your nose will help loosen mucus and open nasal passages, making breathing easier. For worsening cases of flu or cold, soaking a rag or handkerchief with white flower oil and inhaling the aroma is a suitable nasal clearing treatment, according to the Chinese herbal specialists at Black Herbals. White flower oil also can be mixed with bathwater. As the steam fills the air, the properties in the oil will allow for easier breathing.
Headache Treatment
If you are suffering from headaches, topically applying white flower oil directly to your head can temporarily ease the pain. Simply rubbing a few drops to your forehead, temple, neck and shoulders usually relieves pain within minutes, depending on the severity of the your headache. The healing and calming properties of white flower oil are known to release healing properties in the brain, which can calm your nerves during a stress headache.
Muscle and Joint Applications
If you suffer from tissue pain, sprains, bruises and joint stiffness, herbal experts at Tao of Herbs, claim white flower oil can be a trusted massage pain reliever. For deep muscle pain, working oil deep into the tissues is recommended. Gentle applications using cotton swabs, a warm washcloth or soft towel is effective in easing pain associated with bruises, sprains and joint pain. White flower oil balm is also an effective massage application. If your skin has been broken, wash wounds thoroughly and try to keep oil out of cuts and scrapes.