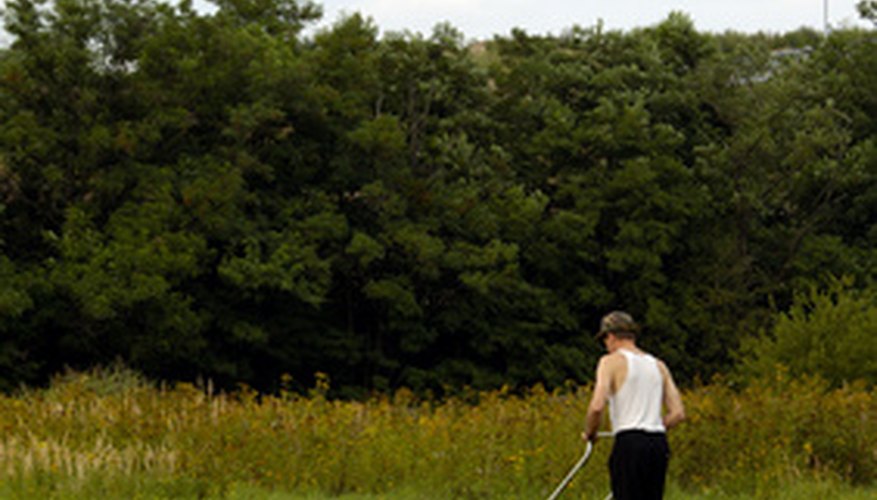 When Consumer Reports tested self-propelled mowers to determine the best, it used criteria such as mulching, evenness and bagging. Mulching comparisons were made on how completely clippings were distributed; evenness was rated on even, carpet-like mowing in all cutting modes; and for bagging, ratings measured the amount of clippings the mower held.
Ryobi RY14110
Consumer Reports rated the Ryobi RY14110 as a top self-propelled lawn mower for 2010. Specifications of the RY14110 include one forward speed and a 20-inch deck size. The RY14110 has an electric start and rear drive wheels in addition to a 48 volt engine. The RY14110 mulches, bags in the back and can also side discharge. It comes backed with a three-year warranty.
Toro Recycler 20092
Toro manufactures and markets self-propelled lawn mowers under the names of Toro and Lawn Boy but have Honda and Briggs & Stratton engines. The Toro Recycler 20092 is another 2010 top-rated self-propelled lawn mower by Consumer Reports. The 20092 features a variable forward speed with a 21-inch aluminum deck size. It has rear drive wheels with a Briggs & Stratton 190cc engine. The 20092 is equipped with a rear bagger and can also side discharge and mulch. It comes with a five-year warranty.
Toro 22 Inch Electric Start Personal Pace Mower
The Toro 22 Inch Electric Start Personal Pace mower is listed as a top seller by Galt Tech, which cites the mower's electric start feature for eliminating the effort required in pulling on a starter rope. The mower also features variable forward speeds up to a top end of 4.8 miles per hour and comes with a two-year "start every time" warranty.