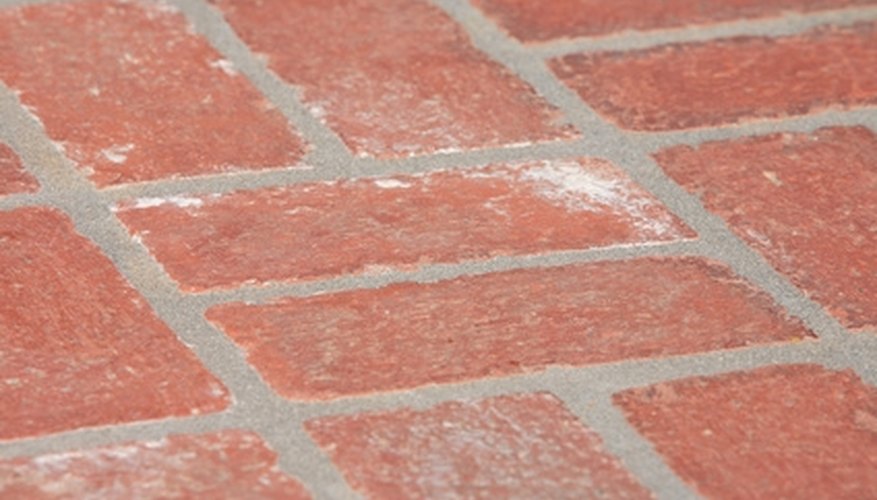 The deck surrounding your swimming pool is an important part of your backyard landscape. Choosing a style that fits with the rest of the elements in your yard helps create a unified look and feel for the space. There are several types of surface materials to choose from for your swimming pool deck, so you should be able to find a material that fits your design scheme.
Concrete
Concrete is probably the most common surface material for swimming pool decks. It is a popular choice because it matches many other materials that may surround the pool and is usually available at a reasonable price. Concrete is available in several different types of finish. Seeded concrete is a good option if you would like a custom look because the base color can be tinted and various types of stones can be mixed into the concrete for a unique style. Salt finished concrete works well with a lagoon style pool because it has a natural, weathered look. It comes in a variety of colors and is smooth so it is comfortable to walk on. Stamped concrete mimics the look of stones and comes in several different colors and patterns. It has a more modern look than other types of concrete decks and is a good option if you want to remodel an existing pool and deck area.
Natural Stone
A natural stone deck is a good option if you are trying to create a rustic look with your pool. It is a good match for free-form pools that are shaped like a lagoon because it continues the natural feel of the landscape. Natural stone also comes in tiles, which can be used to create unique patterns around the pool. Sandstone, granite and marble all make good pool decks.
Brick
Brick is another common material for pool deck areas. Brick comes in a wide range of natural colors and lasts for many years. It works especially well if you have a brick home to match the deck. However, brick readily absorbs heat, so it can become quite hot after sitting in the sun for several hours. As a result, a brick deck may occasionally be an uncomfortable surface on which to walk.
Tile
Tile can be used to construct a unique and elegant deck around your pool. For safety reasons, glazed tile should not be used because the surface is too slippery. Unglazed tile, however, can create a sophisticated atmosphere around any pool. Tile is usually square in shape and is available in a range of shapes and sizes. It comes in a variety of colors as well, so you can match your deck to other elements in your backyard landscape. Tile also can be used to create mosaic designs around the pool. A tiled deck is extremely durable, so it is fairly cost-effective. The drawback to a tiled deck is that, like brick, it retains heat so the deck may be uncomfortably warm to walk on after the sun has been out for a while.