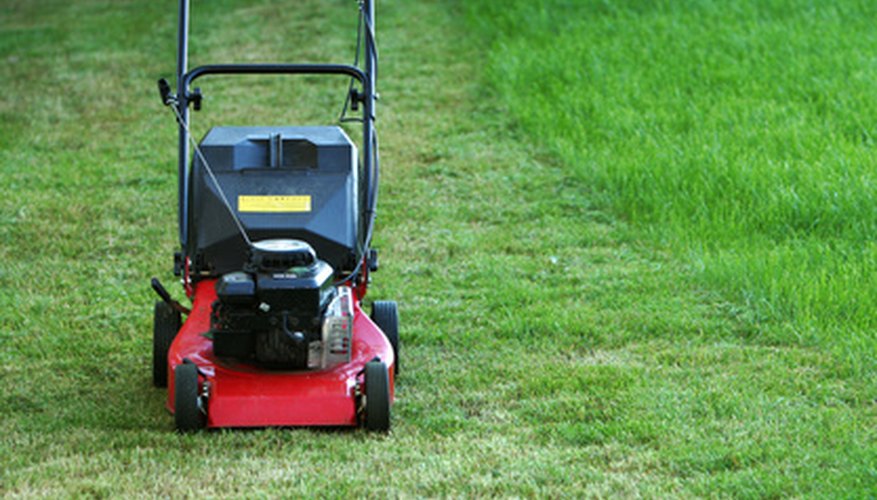 A well kept lawn can make your entire home look better; the key to a nice looking lawn is having a good lawnmower. Ideally, your lawnmower should have mulching capabilities because you then can recycle your lawn clippings for gardening and landscaping needs. Mulching lawnmowers also reduce the amount of work necessary on the lawn because you do not need to rake and bag the clippings manually. The Consumer Reports and Consumer Search websites have reviewed the best mulching lawnmowers.
Best Cordless Electric Mower
If you are concerned about the environment, an electric mulching lawnmower is best. One to try is the Toro e-Cycler 20360. This 20-inch mower has a 36-volt battery that can charge to 70 percent in only three hours, according to the Consumer Search website. However, you can't swap out the battery easily, which may limit your mowing time. The mower can cut evenly up to 4 inches and is quieter compared to similar gas-operated counterparts. The retail value of the mower is approximately $400 in September 2010.
Best Gas Mower
In the gas mulching lawnmower category, the Honda HRX is a leader. The mower is self propelled, allowing for lawn care that is less physically taxing. At 21 inches, the mower features a four-cycle OHV engine that rates well in terms of low emissions. You can adjust the speed of the drive to an infinite number of settings. The mower also has cruise control and a blade break. This mower sells for around $800.
Best Riding Mower
The Snapper NTX2346 is a mower for the homeowner who wants to get off her feet. Technically a riding lawn tractor, this lawnmower is somewhat of a luxury model. Discharge is to the side. The engine is 23 horsepower. What sets this mulching mower apart from other models is its extra technological features. It has an LED screen similar to that on car dashboards that shows you a clock, trip and total hours. You also can see alerts for fueling and changing the oil and air filters as well as for sharpening the blades. The mower even features a cigarette lighter you can use to charge appliances like your cell phone. The mower starts with a push of a button. These extra features are in part what give the NTX2346 its $2,600 retail price tag.