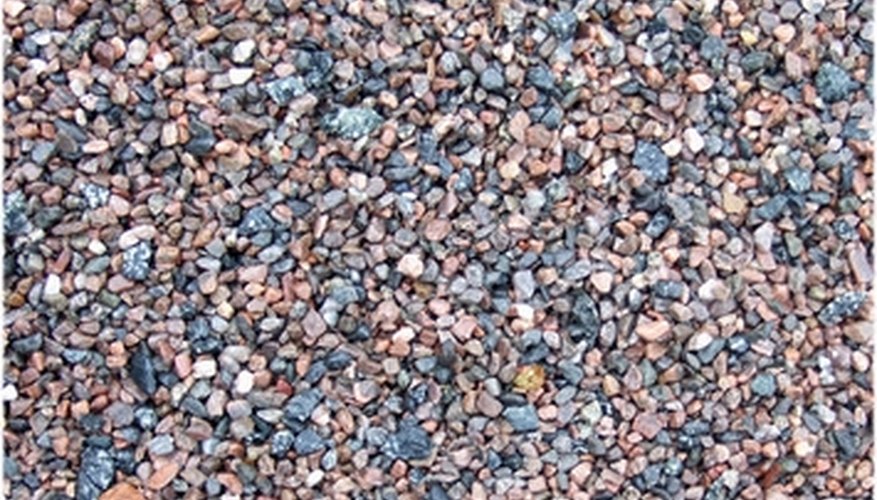 The foundation bed refers to where the edge of the lawn borders the home's foundation. To create a landscaped bed highlighting the change between building and earth, work with flowers, plants and other landscaping materials. A goal of accentuating the exterior beauty of your home means not selecting landscaping elements that compete for attention with walls and windows. If your home's exterior is plain, you might diverge from the norm and choose bright colors for your foundation beds.
Uniform Flower Bed
The first task is to remove the grass from around the base of the house and make way for a new flower bed. A simple idea is to create a uniform flower bed with colors you like (such as green leaves and pink flowers). Plant them around the foundation. Consider using different flowers on each side of the home. If you pick perennial flowers from a nursery with a high growth potential, save money by planting fewer plants, spacing them according to the grower's label and waiting for them to spread.
Mulch Planter
A mulch planter also works well for the foundation bed. To create a free-form design, use a spade or another garden tool to create a curvy, free-form edge away a few feet from the home's foundation. This will be the outer edge of your mulch planter. Add ground cover plants, flowering bushes, cactus plants or hedges, or a combination of them, to fill the space inside each planter.
Lots of color in your planting scheme creates a brilliant contrast with green grass. A busy planter, with lots of flowers and bushes, also gives depth to the foundation bed. This idea, when fully developed, looks elegant on either side of a gabled front entry with steps.
Gravel
Some homeowners want to minimize the need for watering a home's landscaping, including the lawn and planters. If this is your goal, create a free-form planter around the house with a nice uniform or mixed gravel product. If your home's exterior isn't white, produce a visual contrast by choosing white gravel. On the other hand, pea gravel has rocks of many colors, sizes and shapes, creating an alternative to colorful plants on the gravel planter.
If you want to dry scape along the foundation's edge but not on the other parts of the lawn, this concept achieves your goal while requiring no watering. In the future, you can always add a flowering shrub or small tree here and there to lend greenery to the gravel bed.