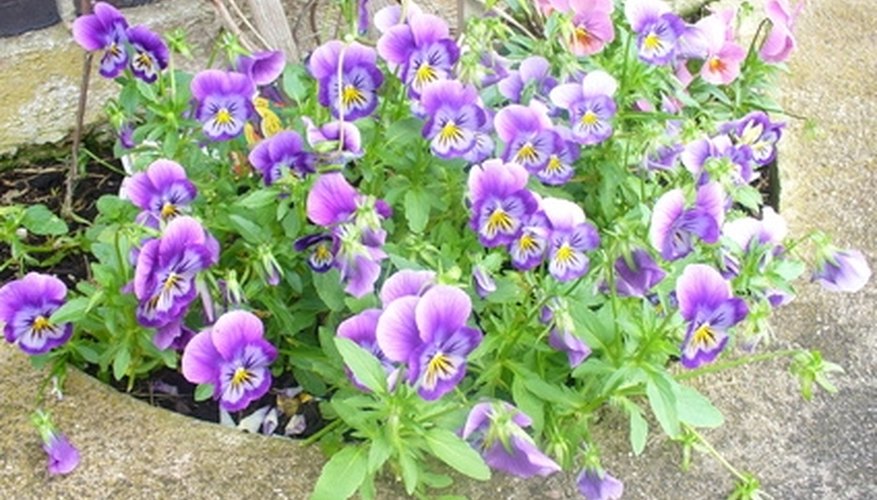 If you live in a ground floor apartment, chances are your patio could use some decoration and perhaps a bit more privacy. With many apartment contracts you are not allowed to make permanent changes to your patio space, but there are plenty of ways you can make the patio your own without incurring the wrath of the apartment manager.
Privacy Fences
Create temporary fencing to gain privacy and shade by purchasing or making bamboo or wood fence panels. Instead of sinking the fence posts into the ground or patio, select a heavy ceramic flower pot that is wide enough to hold each post, then place the foot of the post inside and pour concrete into the pot to hold it in place and weigh the fence down. Use two fence panels in an "L" shape for added stability. Bamboo fences are particularly good because they are lightweight so you can use smaller pots and less concrete, and you may even be able to disassemble the fence and take it with you when you move.
Rock Garden
Create a wooden frame around your patio floor with 4-by-4 foot lumber. You don't have to attach it to the patio or the wall, but do screw or nail the pieces together; their own weight should hold them in place. Fill the framed area with about two inches of pea gravel or decorative rock, and then sink stepping stones or concrete pavers into the small rock to provide comfortable walking surfaces.
You may want to lay down a layer of sand first to let the paving stones set more naturally. Add potted plants in varying heights and styles of planters throughout your patio area, especially around the edges to add privacy. Place a bench in a comfortable spot and make sure your stepping stones lead up to it. If you have electrical power outdoors, add a freestanding garden fountain with a recirculating pump for a pleasant sound and atmosphere.
Patio Deck
Make a concrete slab patio feel more like a deck by using cedar deck pavers. These individual squares are like laminate flooring for inside your home. They rest on top of the existing concrete and give your deck the warm feel of wood. Add cedar benches and hanging plants to finish off the look. Fuchsias are excellent plants for hanging around patios because they have bright colors and dangle well from hanging baskets. You can make your patio more outdoor-living friendly by adding a bistro table and chairs with an umbrella for shade. Keep a small, lockable refrigerator outdoors for summer treats, and hang decorative lights from the underside of the deck above you, if possible.