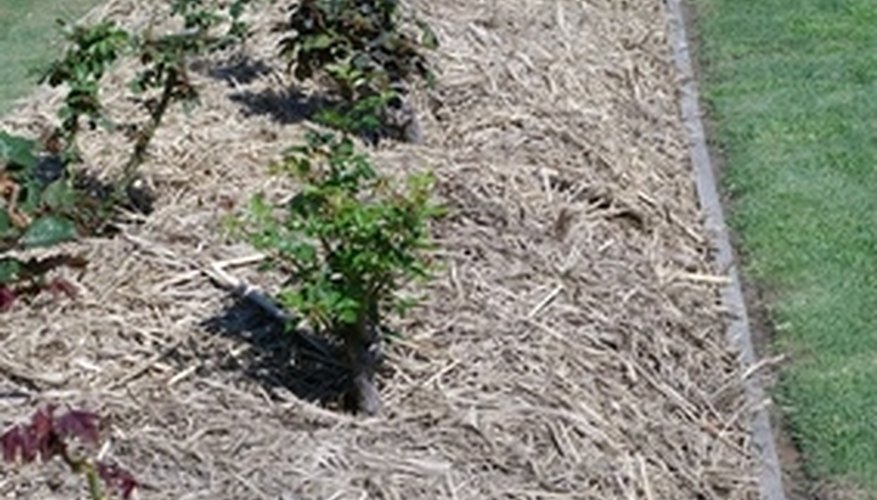 In landscaping, the purpose of edging is to create a definitive line between your flower beds and the rest of your lawn. Edging is an integral part of landscape design. While most edges are created by cutting clean lines into the sod at the edge of a garden to create a boundary, there are many ways to accent and reinforce these edges.
Sharp Edges
A common way to create an edge is to cut through the sod along the edge of the garden with a flat spade. Cut through the grass about 2 inches deep and pull back the sod. Rake the extra dirt and grass away from the edge until there is a clean line between the garden the yard. If you don't plan on using any additional material to create your edge you can simply fill the edge with mulch until the mulch meets the lawn. This will create a clear boundary around your garden.
Stones
Stones, large and small, can create an effective and attractive border around your garden and a strong separation between your flower beds and the lawn. After creating an edge around your garden with a spade, select attractive larger stones, approximately the size of your fist. Choose stones from your property to keep your garden natural looking, or purchase stones from a garden-supply store. For a different look, use small pebbles to fill in the gap between your garden and your lawn. This will create a definite division, but will have a more subtle appearance than the larger stones.
Wooden Borders
Wooden edges are commonly used and especially effective for defining the borders of a walkway. Regardless of what material your walkway is made of, wood edges can create a sharp, tailored look. Wooden edging can also be used around gardens. For the edges of flower beds half circle wooden pieces are better than straight wooden pieces because they allow for the natural curve of the garden. These half circle wood pieces are also an attractive modification of the traditional edging technique of simply cutting through the sod and mulching up to the lawn.
Bricks as Edges
Along walkways and around small gardens, bricks can be a unique way of creating a border. Using single bricks and lining a border with them is a simple way of installing your brick border; however, you can create a more intricate border by laying bricks in an interlocking pattern. Because bricks come in many different shades there are a lot of creative possibilities for creating an edge with bricks.