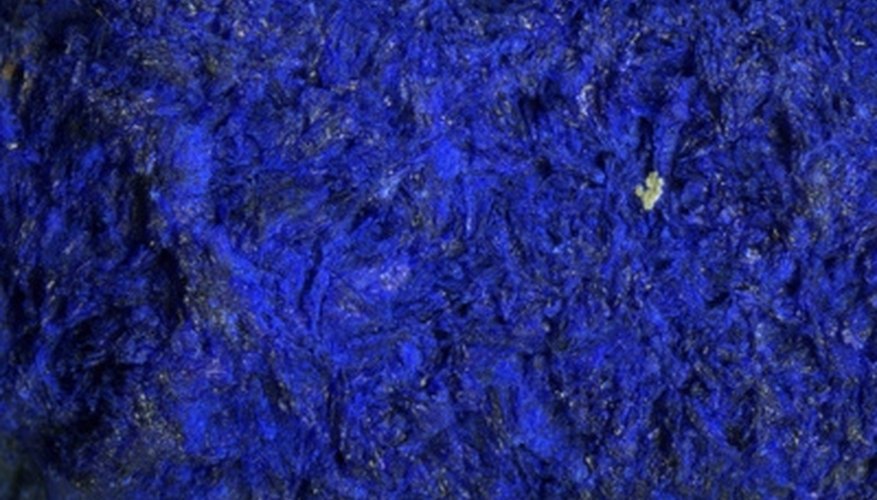 Pigment, also called integral color, used to color concrete is available in a powder, granule or liquid. Many concrete pigment manufacturers offer well over 20 standard colors as well as custom color matching. According to the Concrete Network, powdered pigment comes in disintegrating bags that dissolve when added to the concrete mix. This process helps to reduce inhalation of the pigment powder.
Black
According to Concrete Décor, black is commonly used alone or to darken other concrete pigments. Used alone, black can be used to make any shade of gray from very light to straight black. Black pigment is often used for driveways, roadways, runways and parking lots because it hides stains caused by oil. Concrete colored with black pigment absorbs heat and reduces the occurrence of ice. Black concrete pigment comes in two forms: iron oxide and carbon. The carbon form provides a darker black up to jet-black, while iron oxide black is more often used for shades of gray and to darken other colors. On the other hand, carbon colors will weather out over time much quicker than iron oxide pigments.
Liquid Pigment
Liquid pigments come in natural or synthetic forms that are measured by weight or volume, similar to the technique used to create paint colors. Liquid pigment is added to concrete during the mixing process. Natural forms limit color variations to earth tones while synthetic forms can be mixed to create almost any color, hue or shade. Many instances can cause color variations with liquid pigment coloring, such as different finishing and curing methods. According to the experts at Decosup, Inc, calcium chloride accelerators should not be used with liquid pigment due to uneven coloring results. They also recommend using water and aggregates that do not contain salts. Salts will cause a white powdering effect on the surface of the concrete, called efflorescence.
Granulated Pigment
Granulated pigments are generally used with a dry-to-wet metering system that provides a more cost effective way of creating liquid pigment. Concrete companies can buy granulated pigment and mix, on site, with water. With the dry-to-wet metering system the granulated pigment is mixed with water inside a preparation tank then dispensed directly into the concrete mixing truck. An article in The Concrete Producer claims the main advantage of granulated pigment is huge savings in shipping costs as granulated pigment weighs a great deal less than its liquid counterpart.