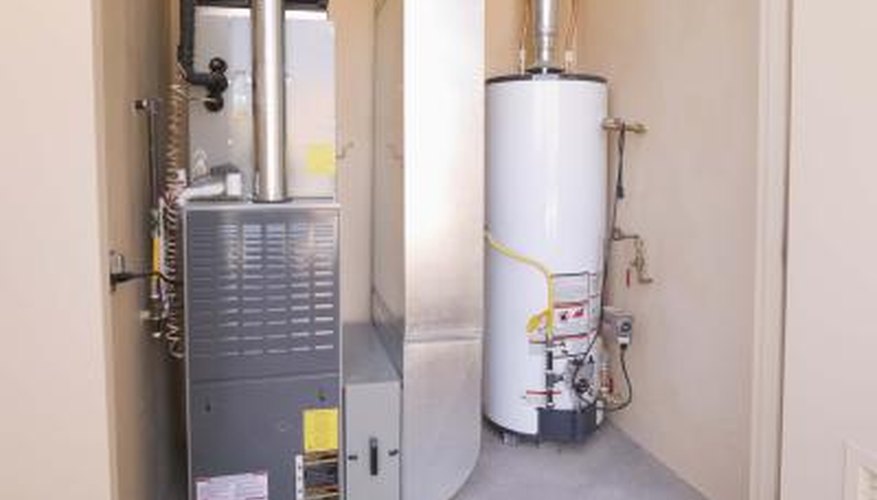 Homeowners with a basement have the pretty sweet option of adding an entire room to their house without the frustration and expense involved in exterior framing construction. The walls, floor and ceiling are already there and some homeowners may even already enjoy plumbing and heating. Finishing a basement to make it livable for use as a guest room, home theater, gym or dream kitchen will require following a checklist of specific jobs.
Waterproofing
The first thing to tick off on that basement finishing checklist is to make sure that the basement is waterproof. According to a report from the American Society of Home Inspectors, the number one problem that basement owners report is moisture accumulation in the form of condensation, runoff or groundwater swelling. Plans for basement design may have to be reconsidered if the moisture situation cannot be controlled.
Partition Walls
Finishing partition walls in a basement usually means little more than attaching furring strips or studs to partition walls with nails or adhesives. Furring should include a vapor barrier. Basements are fairly well-insulated to begin with, but finishing jobs should include insulation added in colder regions.
Plumbing
Add rough plumbing to your checklist of things to do when finishing your basement. Well water plumbing capacity is determined by the strength of your pump and the amount of water in the well. Municipal water supplies should almost always be accommodating enough to redesign the basement area as a large bathroom or kitchen.
Flooring
Most basement floors begin as a concrete slab, but finishing can include an array of options. Carpeting is good for softening the hard cement and so should be considered when the design is for a family room. Cork provides both cushioning and sound absorption if you are planning on a game room or home theater. If the basement is going to become the domain of creative endeavors, consider the option of decorative painting.
Lighting
Adding lighting will be a must for nearly every basement finishing job. Fixtures to consider are track lights on an existing ceiling or installing recessed lighting into a new or newly suspended ceiling.
Ceiling
If your basement isn't high enough to handle being finished with a suspended ceiling, consider the option of installing a grid of furring strips. These strips can be nailed to the joists and then acoustical tiles can be fastened to them. Doing it this way makes the finished basement ceiling more aesthetically pleasing and allows for more soundproofing.