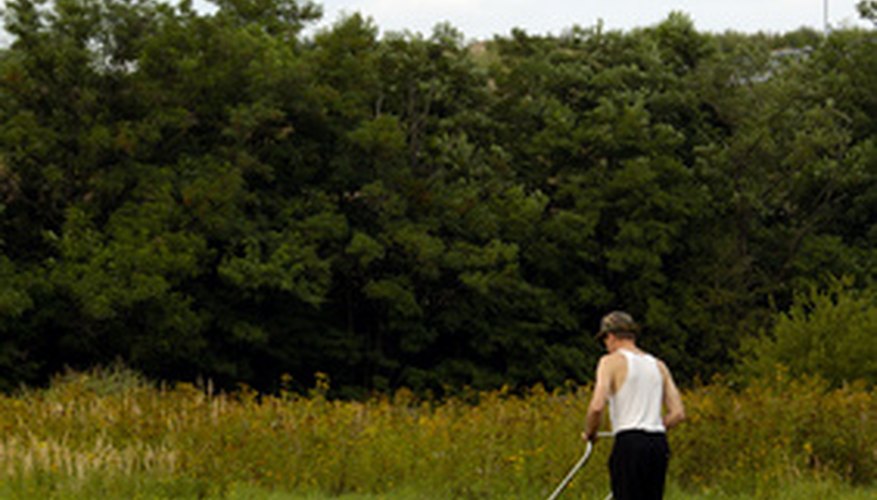 For recalls of Troy-Bilt mowers, check the the Troy-Bilt website at www.troybilt.com or the website of the U.S. Consumer Product Safety Commission at www.cpsc.gov.
If you believe your mower is malfunctioning due to a manufacturer's defect, it's a good idea to visit these sites before taking the machine to a mechanic or attempting to fix it yourself. This is for safety reasons, as well as to protect your investment.
Recalled Troy-Bilt Lawn Mowers
In 2001, the CPSC issued a product recall for 2,800 trimmers-mowers sold under the Troy-Bilt and Garden Way By Troy Bilt brand names. The recalled models are the 52063 and 52064 Troy-Bilt brand and the 52067 Garden Way by Troy-Bilt brand.
Defective Trimmer Heads
The trimmer heads of the recalled models, which control the cutting cords, may split and detach, posing a serious injury risk to anyone using the machines, or standing nearby. Garden Way received 38 reports of trimmer heads splitting or detaching. There were two reports of toe fractures and five reports of bruised feet.
Serial Numbers of Recalled Models
Look for the model and serial numbers on the deck behind the left wheel, as viewed from the operator's position. The serial number ranges of the recalled models are:
520631204884-520631207314 520631500101-520631500824 520631600101-520631604293 520641203058-520641204353 520641500101-520641500746 520641600101-520641602466 520671500101 - 520671503662
Stores That Sold Recalled Models
Garden Way dealers, including Sam's Wholesalers, Ace Hardware, and Southern States, sold these trimmers/mowers from November 2000 through May 2001 for between $300 and $430.
Report your Model
If you own one of these trimmers/mowers, stop using it immediately and call Garden Way toll-free at (800) 282-8965 between 8:30 a.m. and 5 p.m. ET Monday through Friday, for a free repair kit.
You may also order the repair kit by logging on to the company's website at www.troybilt.com. Have your serial number available when calling the company or logging on to the website.
References