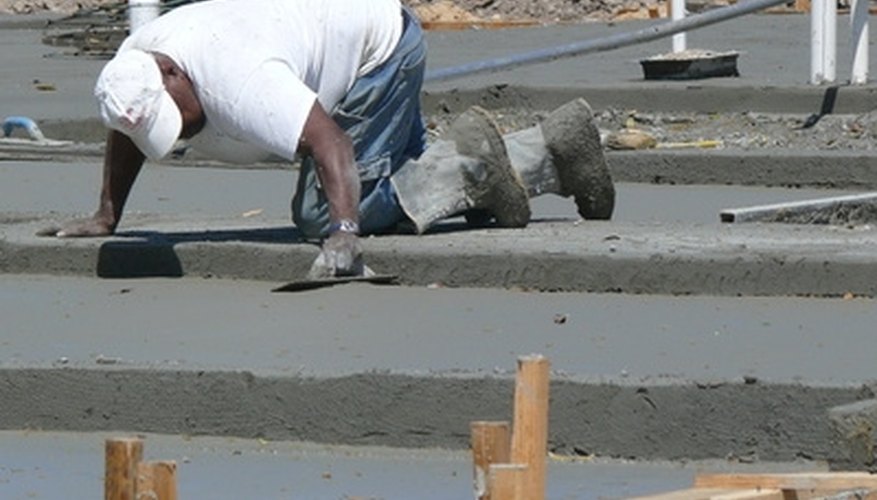 A slab basement may not be what you would normally think of when you hear the word basement. Basically it is just a thick piece of concrete poured on top of the ground rather than a hole dug in the ground like a traditional basement. If you are considering building a home, or other building, you may want to consider a slab basement to see if it is right for you.
Cost
A slab basement is typically much cheaper than a full basement. There is much less excavation work, less materials, and less labor needed to pour a slab than there is to dig and build a concrete basement. It can be much faster and easier to build. In areas where there is a large amount of rock or stone to remove the cost for a traditional basement can be considerably more expensive than a slab. Prices vary dramatically due to the size of the basement and amount of work necessary.
Water damage
When you build a traditional basement you dig into the ground to create the space for the basement. When you do this you get closer to the groundwater level and provide a spot for water to pool. If this water-table rises for any reason there is a chance the basement can flood. If you have the basement finished for use as a room, or have anything stored inside, water can seep in and cause damage. With a slab basement you eliminate this possibility because the slab sits on the top of the ground, if there is no hole in the ground for a basement there is no chance for it to flood.
Radon
Radon is a naturally occurring gas that has been known to cause cancer. It is found in the earth and when you dig a traditional basement you increase the chance that it, and other gases, are released and can enter your home. With a slab basement you eliminate this possibility and create a safer home.
Senior Living
Homes that are built on a slab typically are much lower to the ground. This can be more desirable for older people who do not want to climb many stairs to get into the home.
Stability
If a home has cracks in the walls or sloping floors you can almost guarantee that the problem stems from a weak basement. A slab foundation is the most structurally stable foundation available and virtually eliminates any potential problems of shifting or settling if installed correctly.