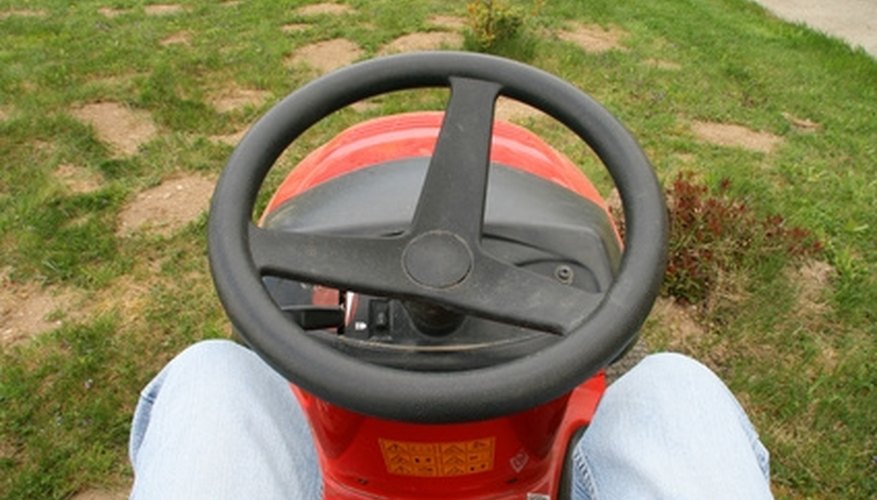 Purchasing a riding lawn mower is a significant expense, and not usually an impulse buy. When you visit a retail store to make your decision, look for a knowledgeable sales staff, a large selection of riding lawn mowers and competitive prices. Locations that offer service after the sale are a plus. Visit these well-known reputable stores when you're ready to buy.
Sears
Sears offers consumers a wide variety of riding lawn mowers. Brands include Craftsman, Husqvarna, and Briggs & Stratton. The store offers home delivery, extended product warranties and at-home repair service. With post-purchase service, a no-hassle return policy and a price-matching guarantee, Sears gives you peace of mind after your lawn mower purchase. Visit the store's website to compare prices with their competitors and browse available lawn mowers. You can purchase your riding lawn mower online or visit a store in person. Sears has thousands of locations throughout the United States.
Sears 800-349-4358 sears.com
Home Depot
Home Depot is a nationally recognized chain that sells all sorts of home appliances. It offers many brands of riding lawn mowers that are well-known for their quality products, including John Deere, Honda, Cub Cadet and Toro. The Home Depot also offers a price-matching guarantee, a 90-day return policy and extended product warranties. With more than 2,000 locations, there's sure to be a Home Depot near the place you call home. They also have a large online selection of riding lawn mowers, many of which include free shipping.
The Home Depot 800-466-3337 homedepot.com
Lowe's
Lowe's is one of the first names that comes to mind when thinking of shopping for home improvement items, and for good reason. The store offers consumers competitive prices, highly rated customer service and a large selection of name-brand riding lawn mowers. It carries mowers by John Deere, Husqvarna, Bolens and Troy Built. Lowe's offers customers extended service programs for riding lawn mowers and a 90-day return and exchange policy. Shop online and choose to pick up your lawn mower in store or have it delivered, or visit one of its many stores in person to complete your purchase.
Lowe's 800-445-6937 lowes.com