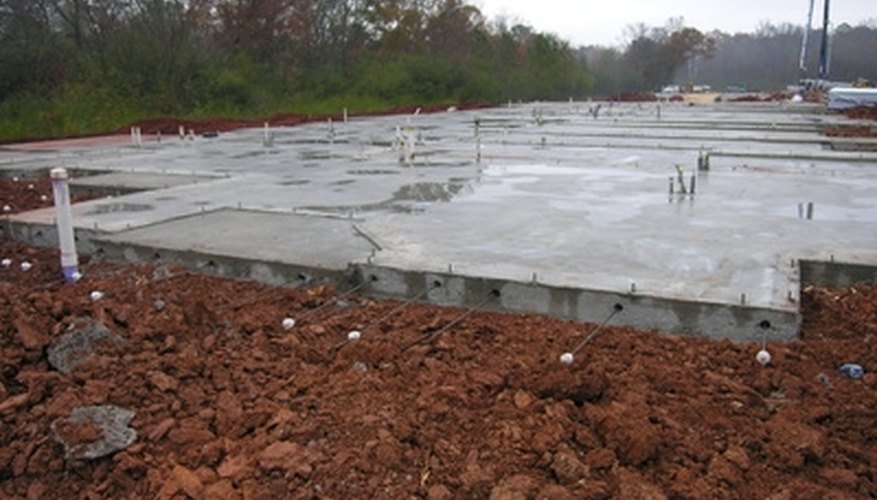 Concrete is a durable and versatile construction material. Contractors and homeowners can employ different methods when faced with the need to cut concrete. A working knowledge of concrete-cutting processes will be very useful before embarking upon a project.
Diamond Sawing
Diamond saws are faster and more precise than other cutting methods, according to the Concrete Sawing and Drilling Association. They also require fewer operators and can also cut rebar and other metals, which is helpful to contractors. Diamond saws are also quieter and create less vibration than other types of saws, meaning they are less likely to damage the surrounding concrete. However, diamond cutting systems are used almost solely by contractors.
Concrete Wall Sawing
Concrete wall sawing employs a circular blade on a track-mounted machine. The track allows the saw to climb walls or cut ceilings. Usually, this method is used to cut walls more than 16 inches thick, but rarely for concrete more than 36 inches thick. This method is difficult and requires expertise, according to the All-Saw Concrete Co.
Flat Sawing
Flat sawing is used to cut flat surfaces, such as floors, bridge decks and pavements. It's also called slab sawing. The saws used for this method are mounted on a cart that the operator pushes from behind. This method of sawing is often used to access broken pipes or wiring below a concrete floor, patching a highway or road and cutting plumbing trenches.
Core Drilling
Core drilling makes precise circular holes. This method is useful for creating openings for pipes, electrical wires or heating, ventilating or air conditioning vents to fit through. Core drilling is also used for taking concrete samples. Core drills are essentially steel tubes with diamond-tipped bits. They can be operated vertically, horizontally or at an angle.
Wire Sawing
Wire sawing, used when no other methods work or are impractical, is usually reserved for larger concrete-cutting jobs. Wire saws are made from a multistrand cable with small diamond segments threaded through a series of pulleys attached to a hydraulic-powered drive wheel. The wire spins around while the hydraulic power unit pulls on the cable.