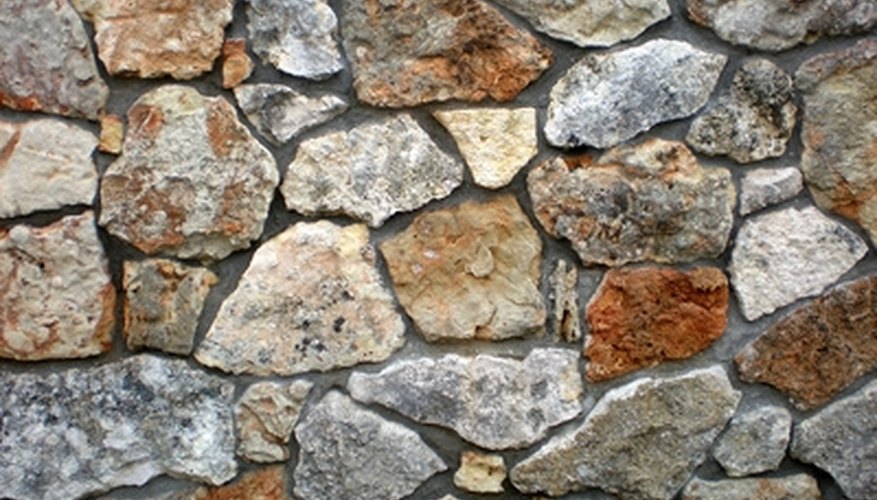 There are two main types of stones for creating a decorative outdoor patio space; natural and manufactured. Some manufactured stones resemble natural stones, but the materials are more light-weight and are uniform in size, which can make placing the stones much easier. Part of the beauty of natural stones lies in the varying shapes and inherent colors. Select the type of patio stone that best suits your design style.
Slate
Natural slate is one type of patio stone that may also have a manufactured element. Natural slate stones will have different dimensions; creating a patio floor with natural slate is a bit like working a puzzle. You may also select natural slate tiles to build the patio floor. Natural slate tiles are made from natural slate stones, but with uniform thickness and overall dimensions. Make sure to select quality grade tiles, as some slate will flake more than others. Either way, natural slate is a good choice for a patio; the uneven texture along the top of the stone acts helps prevent the surface from being slippery.
Cobblestone Pavers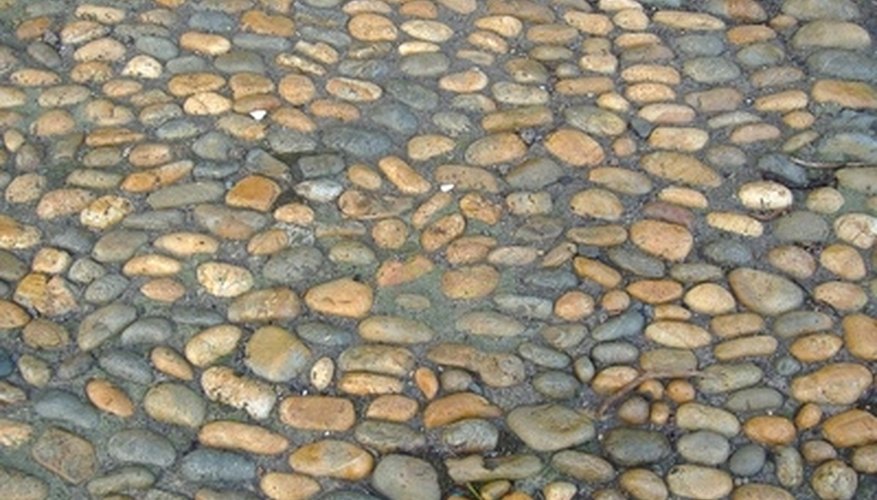 Cobblestone pavers are a manufactured choice of patio stone that can add an Old World charm to your property. Manufactured cobblestone pavers are available in a variety of colors and shapes to suit any landscape style.
Flagstone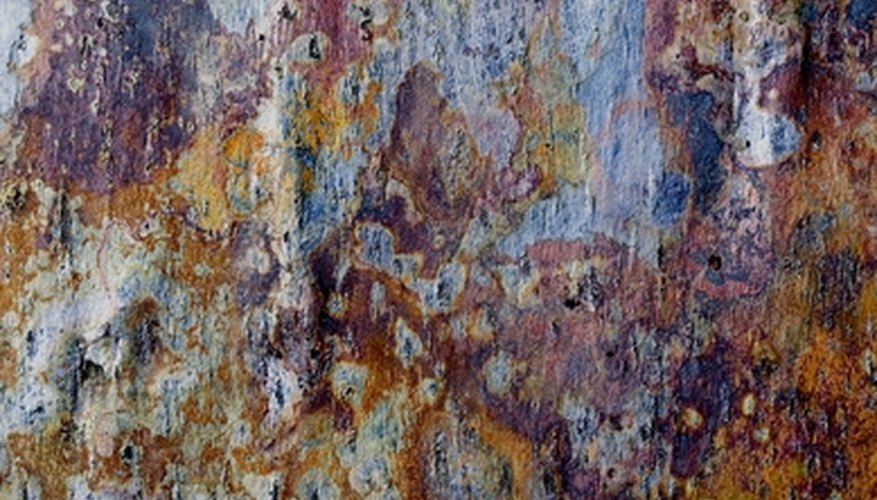 Like slate stones, flagstone is another natural stone that also may be manufactured into set sizes and shapes. Natural flagstone is available in shades of blue, red and tan as it is quarried from bluestone, limestone and sandstone. Manufactured flagstone pavers offer a uniform solution for the dimensions of the patio, while the natural stone material gives each paver a distinctive shape and thickness.
Pebble Tiles
Pebble tiles are made from natural pebble stones attached to a mesh backing that's cut into uniform sizes. Pebble tiles offer an interlocking installation, so that the finished patio surface appears natural, not tiled. You must grout pebble tiles with exterior-grade grout to complete the patio stone floor.
Marble Pavers
Marble pavers are made from natural marble and cut into large tiles or smaller-sized sections for outdoor flooring designs. Marble pavers and tiles may be tumbled, such as travertine, to give the stone a buffed finish. Polished marble pavers and tiles are also available as a patio flooring option.
Granite Pavers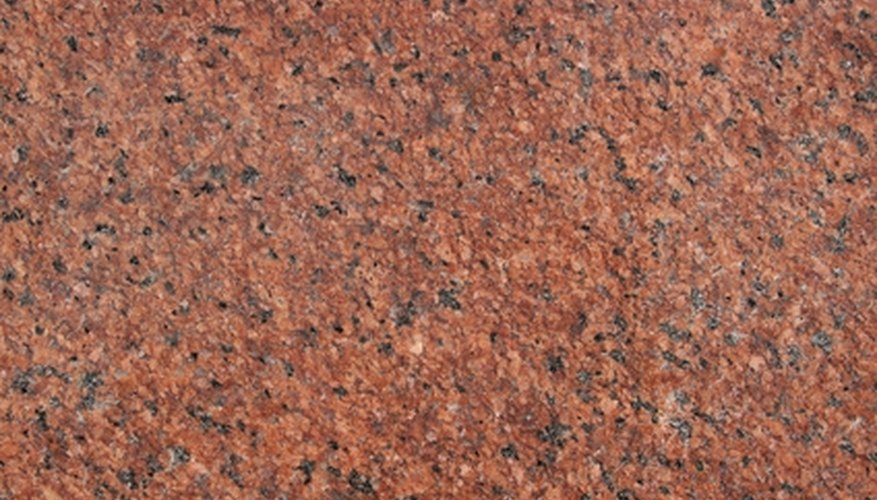 Much like marble, granite is a natural stone that may be cut into tiles or pavers for a patio floor. Tumbled granite pavers are more muted than their polished counterparts.
References