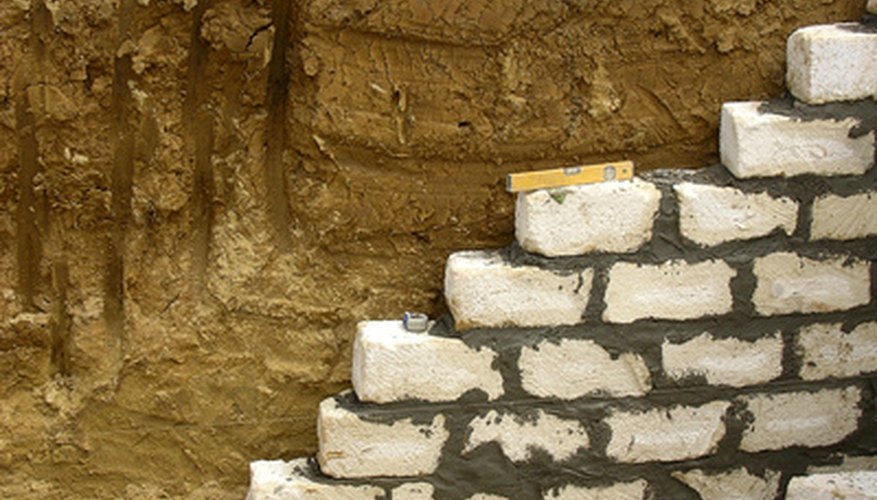 When you buy or sell a home, a mortgage company requiring an FHA inspection will need the crawl space inspected for sturdiness, safety and any structural troubles. The FHA looks at several issues. The inspector observes and studies standing water or dampness, electrical wiring, ventilation, debris and the actual space. The crawl space is allowed to have a concrete floor and concrete or block walls, but it is not necessary unless the dirt has been disturbed within 1 foot of the stem wall.
Dampness
Excessive dampness is not acceptable in the crawl space for structural reasons. Water is absolutely not allowed to puddle or gather in any low spots. Obviously rotten wood must be completely taken out and replaced. Sometimes an inspector will allow the use of a sump pump for extraction of built-up water, but that is at the inspector's discretion. The sump pump must be in fully working condition when the inspection is conducted.
Electrical wiring
Sump pumps connected to an extension cord is forbidden. It is a safety violation, and the mortgage company will not approve the FHA inspected loan. A factory attached cord is allowed if connected to an approved outlet. Hard wiring is also allowed if, again, it is connected to a properly installed outlet that has been inspected by an electrician.
Required space
Distance from floor joist to ground level must be at least 18 inches. This is required so maintenance and other home inspections, such as termites and electrical, can take place. The inspector will literally crawl into the space, to at least his head and shoulders, to do the inspection unless it appears too dangerous or is obstructed with debris. If the furnace and hot water heater are located in the crawl space, there will need to be adequate room for those inspections and repairs as well.
Ventilation
Proper ventilation is required to ensure mold does not accumulate under the house and harm the air quality inside the home. Cross ventilation allows air to enter one side of the crawl space and exit the other. There can be no dead air space under the home. The FHA appraiser will inspect for this.
Debris
You must remove debris from the crawl space entrance. Without entrance for inspection, the FHA loan may be denied. For obvious reasons, inside the crawl space must also be cleared of excessive debris.