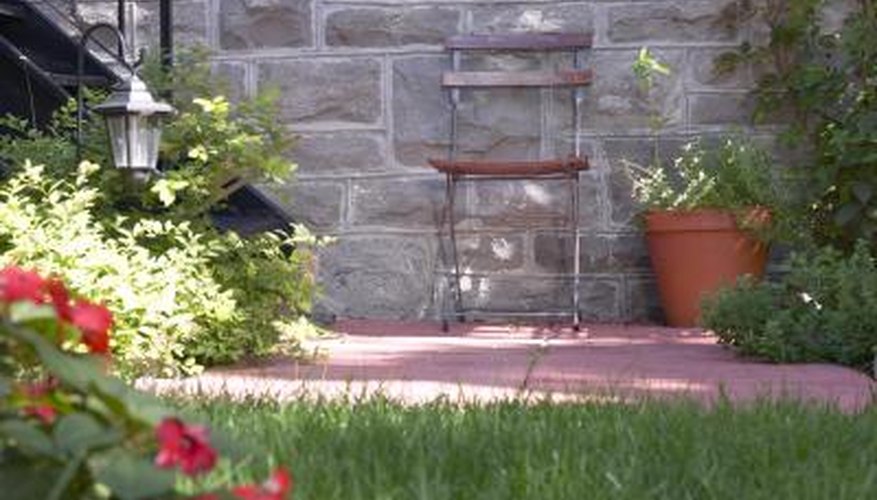 Whether it's the walkout area for an apartment walkout area or a small backyard with a porch, a small patio has multiple design opportunities. According to Backyard Landscape Ideas, as long as the decorating fits the shape and size of the patio, a small patio holds almost as many possibilities as a full backyard.
Containers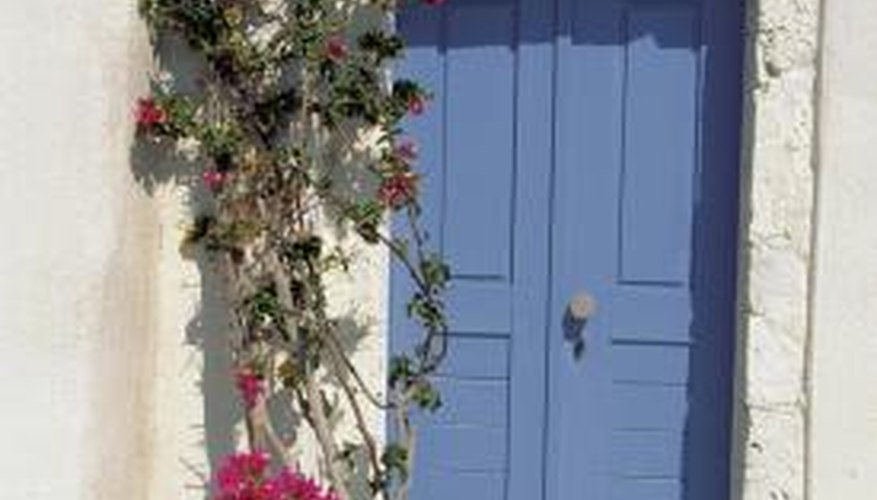 Container gardens add a stylized feel to a patio of any size. Terracotta planters, arranged in clusters in corners or along walls allow a wide range of foliage to be displayed. Containers come in hundreds of designs to match and complement any style of patio. When placed at different heights, container gardens add a feeling of spacious depth to a patio.
Furniture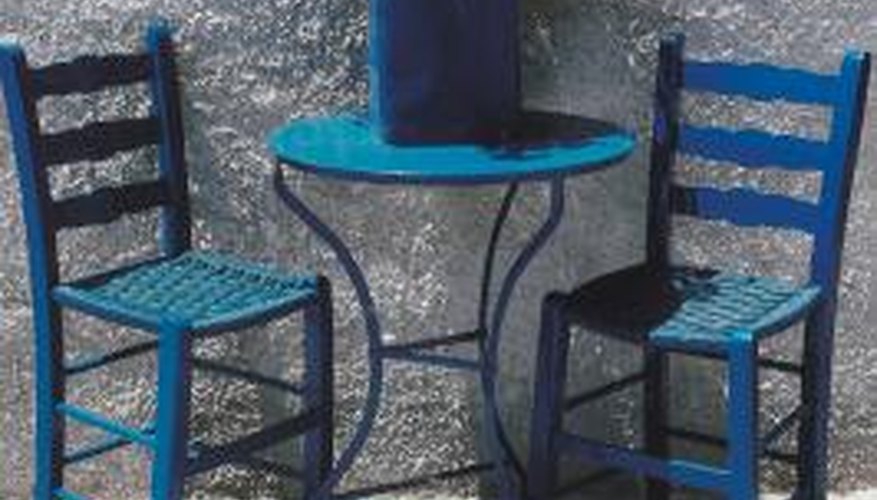 Tasteful furniture added to a patio makes even the smallest area become a warm, enjoyable place to relax. A small table with one or two chairs makes the patio a place to enjoy a drink or a meal outdoors. Furniture located on one side of the patio with a grill located on the other creates a place to congregate when company visits. Grilling and dining are possible on the smallest of patios.
Lighting
Hanging lights or lanterns brighten up any patio, adding quick but elegant decorativ elements. Hang lights from the house behind the patio or the awning over the patio to illuminate the area without taking up valuable space. Lights placed on the railing of the patio create depth, making a small patio feel larger.