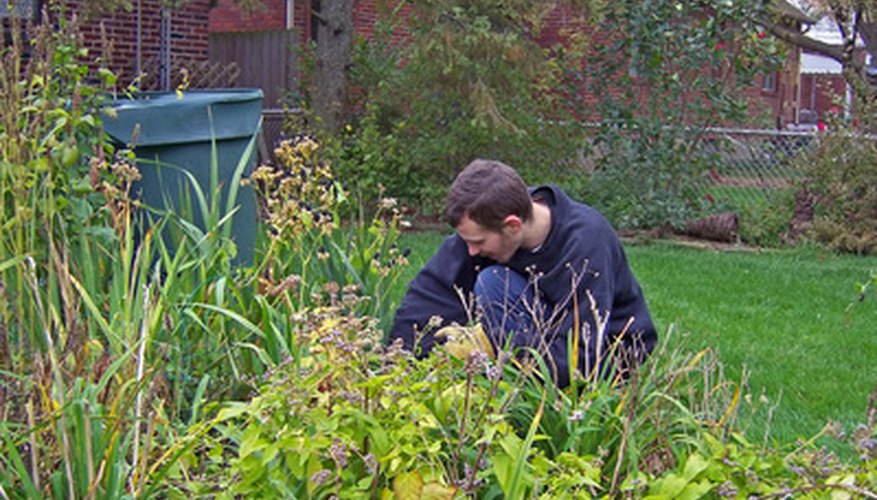 The best rated gas weed trimmers as selected by Popular Mechanics and Consumer Search websites are more efficient than electric trimmers and can cut through tougher weeds. Gas weed trimmers that utilize four-stroke engines are quieter than conventional two-stroke powered trimmers and are more environmentally friendly.
Honda HHT25SLTAT
The Honda HHT25SLTAT gas-powered weed trimmer is environmentally friendly as it does not mix oil with gasoline. It features a four-stroke engine, can tackle tough weeds and gives off only a slight vibration.Other features are its durability, quiet running noise, fuel efficiency and its ability to meet California's strict emissions requirements without the use of a carbon canister.
Craftsman 29cc
The Craftsman 29cc gas weed trimmer features a four-stroke engine with no mix of gas and oil and high torque, meaning that the trimmer has a lot of resistance. The Craftsman has a fixed four-line cutting head and a user-friendly prime and pull system that is utilized when operating the trimmer. Another feature of the Craftsman is a split boom, which makes the trimmer versatile and capable of adding attachments.
Echo SRM 225C
Echo's SRM 225C is a gas weed trimmer capable of supplying the user with a lot of power while remaining lightweight. It features a 21.2cc power boost vortex engine. The trimmer has a long straight shaft that provides the user with extra reach, which is helpful for difficult areas of a yard. Other features include a I-30 starter for easier start capability and a U-turn trimmer head that is designed for direction changes. Ergonomic handles with cushions add comfort while using the trimmer.
Shindaiwa T2510
The Shindaiwa T2510 gas weed trimmer has a hybrid four-stroke engine that is more environmentally friendly than a conventional two-stroke engine.The trimmer is designed for commercial use, but is also a popular choice for homeowner's who require a durable tool for especially tough yard jobs. Features include a quiet running mode, a speed feed reloading system, which enables a fast reload line in the cutting head, and a powerful energy-efficient engine.