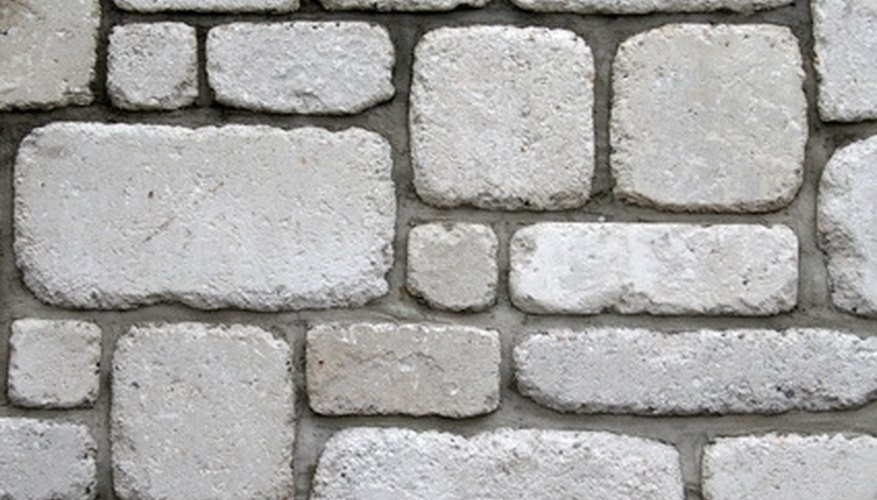 Creating a stepping stone path through your yard or garden is easy when you use a heavy-duty-plastic mold by Pathmate and premixed concrete, according to bestlandscaping-and-gardening.com. You can also use them to make a new patio or resurface an old one after repairing any cracks or level issues. Best of all, you can save significant dollars by not hiring a professional and tackling your project on your own using products from your local home improvement store.
Backyard Checkers
If your family loves checkers and you have a flat section of yard, this idea may be perfect for you. Start by selecting a square Pathmate concrete mold versus one with an irregular-shaped edge. It does not matter if there is a pattern within the mold. According to Craftown.com a standard checkerboard has 64 individual squares, so you will need to make 32 using your concrete mold for an 8 by 8 foot area. Use a tape measure to install the concrete squares, with your grass serving as the alternate colored squares on your game board (eight rows with four concrete and four grass squares that alternate per row). As for game pieces, make these using wood, a circular saw and two colors of outdoor paint or weatherproof stain. If your family prefers chess, have fun designing and making your own chess pieces for your backyard game board.
Extended Living Space
The ideal location for this idea is a spot in your yard with a great view under the canopy of a large shade tree. Select a Pathmate concrete mold with irregular edges for a patio with a relaxed and natural feel, or a uniform mold for a more formal feel. Before finalizing the patio's size, measure the furniture you plan to use, to ensure you have enough space to move comfortably about. For an added bit of pizzazz, suspend a wrought iron chandelier with some candles from a sturdy, overhead limb.
Backyard Walking Track
One of the best ways to maintain your health is by updating your home so it is conducive to your exercise and wellness goals. For this idea, it is best if you have a large yard, however, you can incorporate it in a medium-sized yard. Begin by walking through your yard with a pedometer to determine the route and distance for one lap of your Pathmate concrete walking trail. Include areas with slight hills so you can maximize your workout. When installing your track, make it at least 4 feet wide so two people can comfortably use it at the same time.