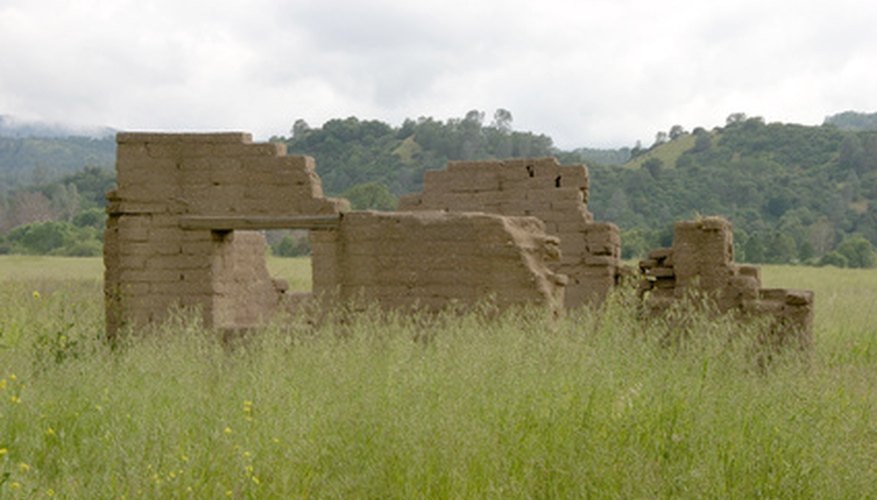 Adobe is simply a mixture of soil and water in a certain proportion, formed into bricks and dried in the sun. Organic matter was and is frequently added to achieve an ideal blend. People living in hot climates all across the world have used adobe for thousands of years and continue to use it for its affordability and durability.
Soil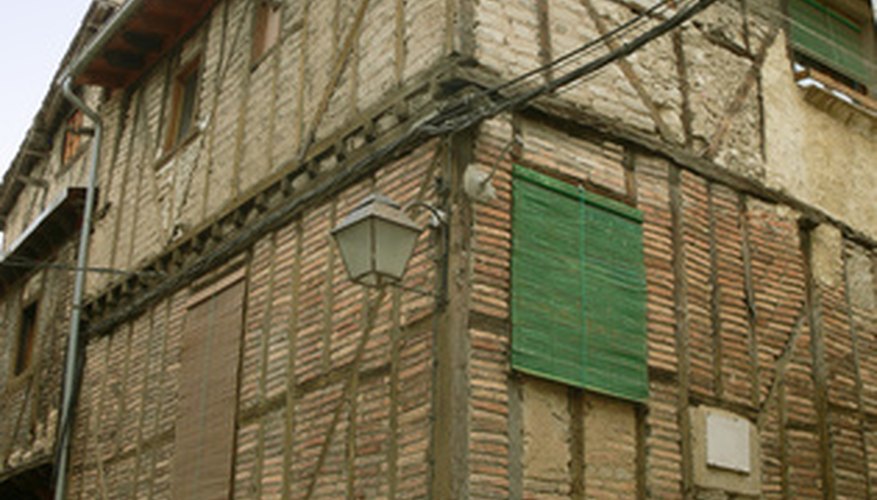 A soil high in clay does not make a good choice for adobe. Adobe made with high concentrations of clay will crack and break once it dries. This is also true for soil with high concentrations of sand. A better choice is soil that contains clay, sand and silt, or loam. Clay gives the adobe the ability to withstand moisture and sand gives it the ability to maintain its form when dry without breaking apart. According to experts at the New Mexico Cooperative Extension Service, the ideal soil for making adobe would contain no more than 30 percent clay and never less than 50 percent sand.
Additives
The ancient Pueblo Indians in the American Southwest used their native soil to make adobe, and they added other organic material such as straw or dried manure. If the soil for the adobe is sufficiently loamy or silty, no additional additives are necessary. One reason to use an additive such as straw is if you want to make adobe in the traditional way. If you plan to make adobe yourself, you will need to either hire a professional to conduct a soil analysis or you will need to make a few bricks using the trial and error method to see if you have the ideal blend of clay, sand and organic material.
Soil and Water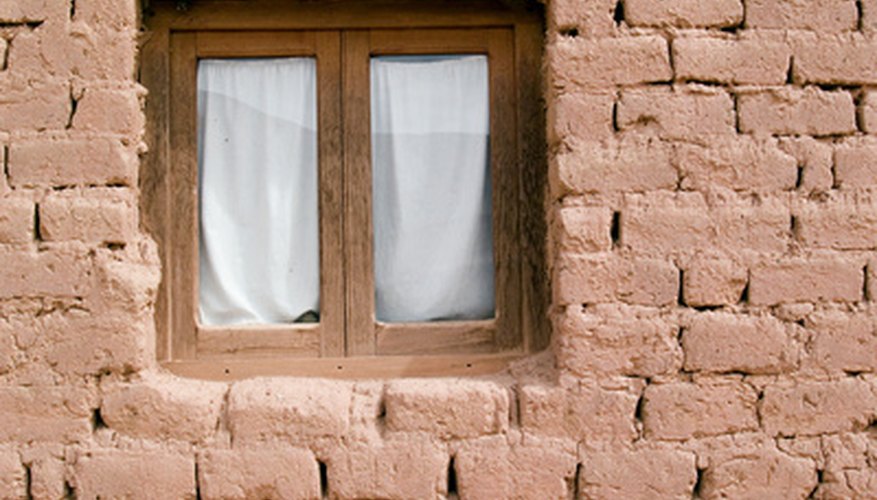 An adobe mixture needs to be somewhat thick and stiff. Achieving the ideal blend sometimes requires a trial and error method, as no two soil mixtures will be exactly the same. If you plan to make adobe, be prepared to take a few weeks to a few months experimenting with sample bricks, letting them dry completely and then dropping them from a height of four or five feet to test their strength.
Materials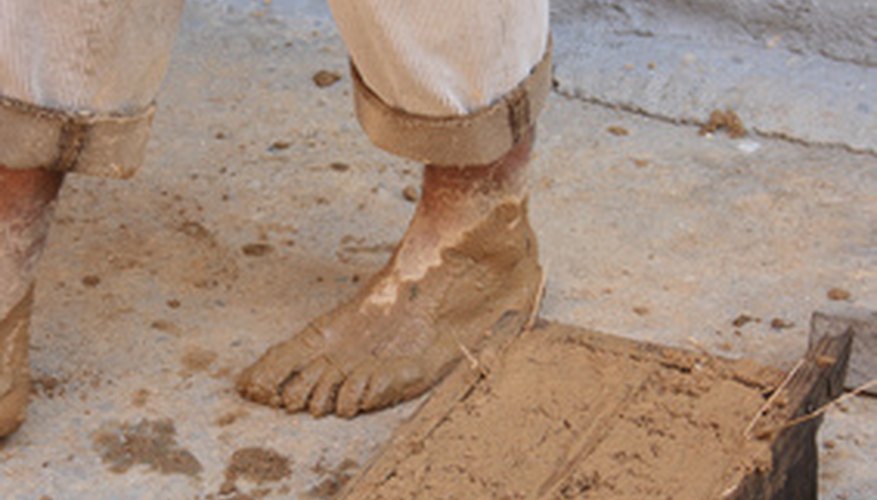 Adobe bricks can be formed by hand, but most modern builders use the same kind of lumber forms that they use when pouring concrete patios and sidewalks. Adobe can even be made through a manufacturing process in the same way that bricks are made, with metal molds pressed by machines and fired in very hot ovens instead of being dried in the sun.