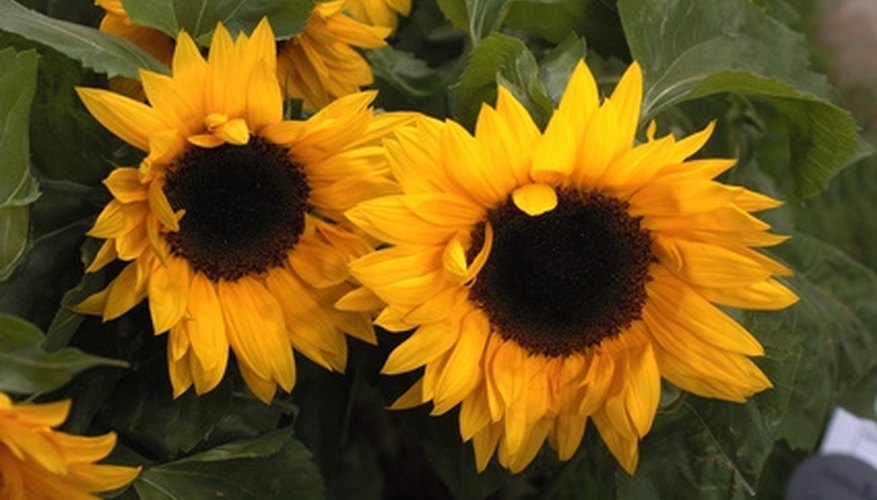 Michigan's cold winters, abundance of snow and short summer growing seasons are often what comes to mind when thinking of the state's climate. Combined with the hot summers, it can make gardening seem challenging. However, there are numerous flowers that thrive in Michigan's rather harsh climate and require very little care.
Indigenous
Michigan has numerous varieties of flowers that are indigenous to the area. Many are wildflowers that that grow free throughout Michigan's wet ecosystem. Examples of indigenous wildflowers are Lady's Slipper, Fringed Polygala, Great Lobelias, Fringed Gentian, Lathhyrus Latifolius, Wood Geraniums, Wild Bergamot, Joe Pye Weed and White Trillium Grandiforum.
Daylilies
Daylilies are a robust perennial that are suitable for a wide variety of climates, including areas with extreme cold and a short growing season, such as is found in the most northern tip of Michigan. According to GardenGuides.com, daylilies exist in more than 35,000 varieties. Some of these fare better in warmer climates, but a large majority thrive in the Michigan climate. Examples of varieties that are suitable for cool climates are the Happy Returns, Chicago Candy Cane, Bertie Ferris, Hearts Afire, Addie Branch Smith, Stella de Oro and Little Grapette.
Peonies
With their intoxicating scent and large blooms, peonies are a gorgeous addition to any yard or garden. They thrive particularly well in cool climates, which make them a perfect option for Michigan gardeners. Although peony bulbs can be planted in the spring, it is best to plant them late in the fall so that they have time to develop a healthy root system before blooming. Bulbs should be covered in a layer of straw to protect them their first winter.
Cosmos
This colorful annual adds height and interest to a garden. Cosmos are extremely easy to care for and actually do better with too little rather than too much care.
Sunflowers
These happy flowers are great for Michigan's climate. Hardy and fast growing, they require little care. Sunflower seeds can be planted after the last frost, or started indoors a few weeks ahead of time. The seeds can be continuously planted throughout the summer to have a continuous cycle of blooms.
Zinnias and Marigolds
Although some areas of the state have a relatively short growing season, Michigan summers can be hot. Zinnias and Marigolds are two hardy flowers that thrive in the heat. Both are easy to care for, and while the zinnia doesn't attract pests, marigolds actually repel many unwanted bugs to keep your garden protected.