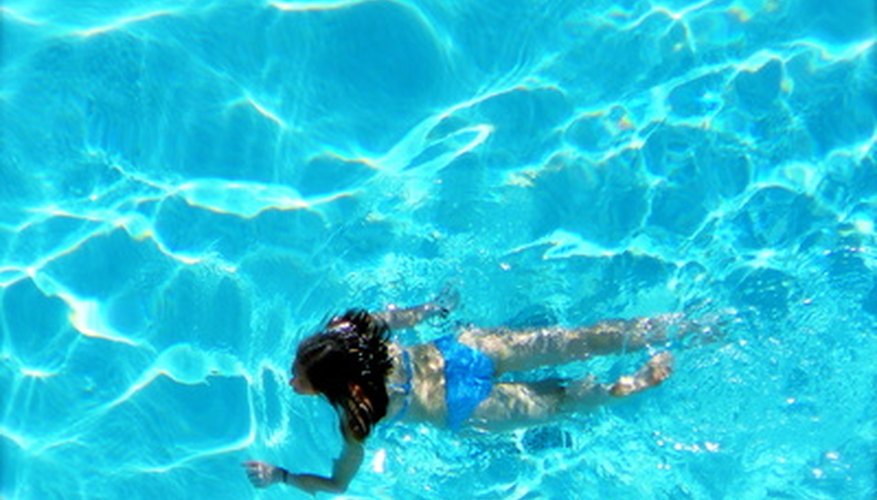 Saltwater pools are becoming increasingly popular for those who do not like or want to come in contact with too much chlorine but still want swimming pools. Aboveground pools are not as popular as inground pools but they are often less expensive and easier to install. Many people have trouble choosing between saltwater and chlorine pools as well as aboveground or inground pools. While there are some advantages to saltwater aboveground pools, there are also some very significant negatives.
Price
While aboveground pools are less expensive than inground pools, they can still be pricey and maintenance or repairs can make them even more expensive. Often, an aboveground pool might seem like a better deal than an inground pool, but if certain important parts are inexpensive and low quality, they may break soon after installation, forcing the owners to pay high prices to replace them. Saltwater pools generally cost more than chlorinated pools because they need chlorine generation systems, which can be very expensive. Due to the significant amount of salt needed, the initial startup of a saltwater pool is costly.
Corrosion
A major concern for many potential saltwater pool owners is the fact that salt can cause corrosion. This has the potential to ruin the pipes in a pool. With an aboveground pool, a big issue is the fact that salt water splashes out of the pool and lands on grass or lawn furniture. If this happens too often, over time it may have a negative impact on surrounding areas. For example, the grass may die, the soil may become sterile, and the salt water may ruin lawn furniture. Eventually, the lawn needs to be re-sod and expensive lawn furniture or decks need repair or replacing.
Upkeep
Many people believe that an aboveground saltwater pool significantly cuts down on time spent on maintenance. This is actually not true. Saltwater aboveground pools require just as much upkeep as inground chlorinated pools. The pool still needs regular cleaning and the chlorine and pH levels need frequent monitoring. If getting away from chlorine is a concern, saltwater pools will not fix anything. Saltwater pools still use chlorine, which needs monitoring and replenishing on a regular basis. Salinity levels needs monitoring as well and the addition of extra water so that the water does not get too salty.