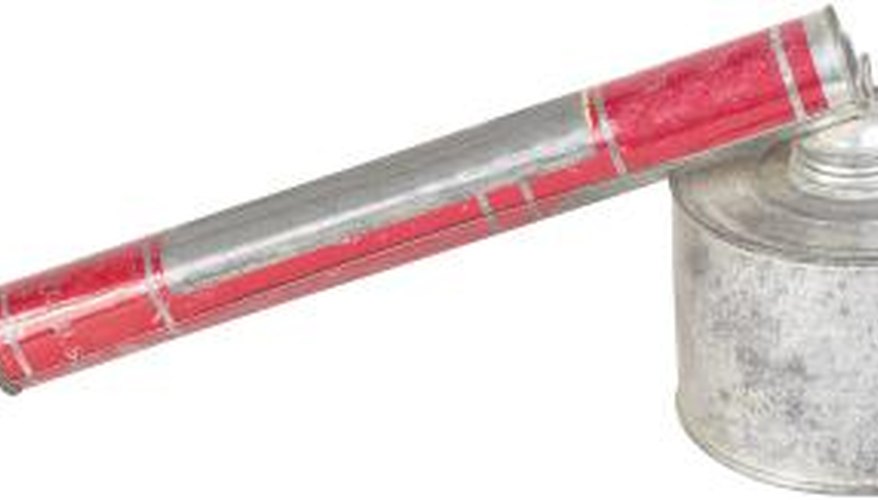 Pesticides represent a growing industry across the globe and have over $20 billion dollars in sales for the United States alone. There are several players in the pesticide industry, but the big players that take the lion's share of the business include Bayer Crop Science, Black Flag, Scott's and Spectrum Brands. An expanded list of pesticide companies is available from the National Pesticide Information Center.
Bayer Crop Sciences
Bayer launched the world's first synthetic insecticide–called antinonnin–in 1893 and established the Crop Protection research department in 1924. Currently, Bayer Crop Sciences enjoys over $8.5 million dollars in sales and is experiencing continuous growth. The company headquarters are in Monheim, Germany and consist of three groups–Crop Protection, BioScience and Environmental Science. Bayer markets products in the U.S. like Admire Pro Systemic Protectant, Synapse, and Temik to protect a wide range of crops from insects, worms and larvae.
Black Flag
One of the most well-known names in pesticides in the U.S. for many years has been Black Flag. The company began selling pest-control products back in 1833. Their line of products include the Roach Motel, Fly Motel, Wasp & Hornet Killer and foggers. Black Flag is owned by Homax, a do-it-yourself products company that won Lowes Vendor of the Year in 2005.
Scott's
Formed in 1868 as seed company, Scott's merged with Miracle-Gro in 1995 to form The Scott's Miracle-Gro Company and has become one of the largest lawn care companies in the United States. Scott's sells such mainstays as Ortho (pesticides) and Roundup (herbicides). Under the Ortho brand, Scott's sells products like Ortho Max, Ortho Fire Ant Killer, and Ortho Bug-B-Gon for pests ranging from aphids and ants to snails and mice. The EPA ordered Scott's to quit selling four products in 2008 for being unregistered or mislabeled and 19 more in 2009.
Spectrum Brands
Spectrum Brands, headquartered in Madison, Wisconsin, sells pesticides under the Spectracide brand name and also has the Cutter and Repel brands of insect repellents. Spectracide offers both indoor and outdoor pesticides under the Hot Shot brand in the form of sprays, foggers, baits and powders. Under the Spectracide label, the company has pesticides for ants, Japanese beetles, wasps and hornets, and other outdoor pests like aphids, beetles, fleas and ticks.
Raid
Raid has been one of the most well-known names in ant and roach control over the last few decades. The Raid brand, launched in the mid-1950s, is owned by SC Johnson, which was founded in 1886 by Samuel C. Johnson in Racine, Wisconsin. Raid has a wide range of products claiming to control ants, roaches, mosquitoes and other flying insects, and wasps and hornets.