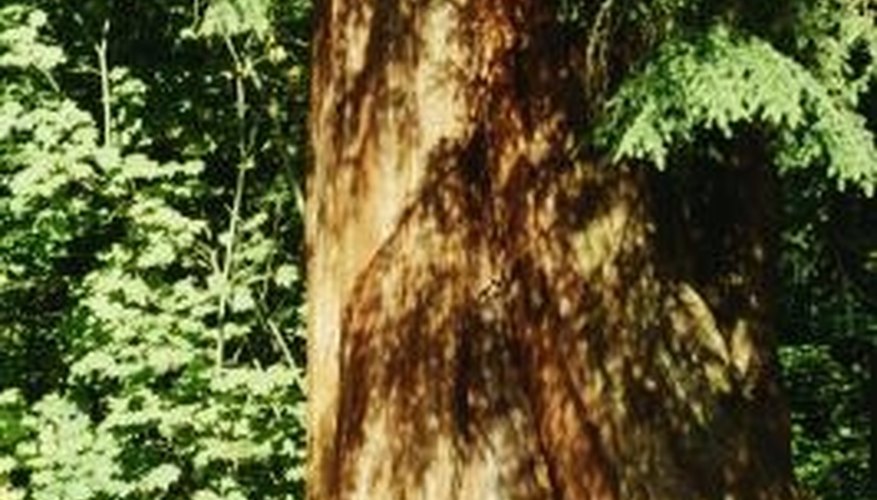 Cedar lumber has long been valued for its durability in outdoor applications such as decks and furniture, as well as its insect-resistant properties. The strong scent of cedar can deter insects, including termites, from burrowing into the wood. Some insect colonies that do manage to occupy and consume the wood can cause serious damage to the structure. Eventually, however, ingesting the wood can be fatal to the insects.
Cedar Identification
In North America, red cedar can refer to two different species, both belonging to the group of plants known as Cupressaceae. Western red cedar (Thuja plicata) is a large tree that grows along the Pacific coast. It grows best in mild to cool climates where the soil is wet and nutrient-rich. Some stands of these trees can be several hundred years old. Eastern red cedar (Juniperus virginiana) is a small evergreen tree that grows in the central U.S. extending to the Atlantic coast and into eastern Canada. It produces blue berries that develop to maturity by autumn.
Cedar Uses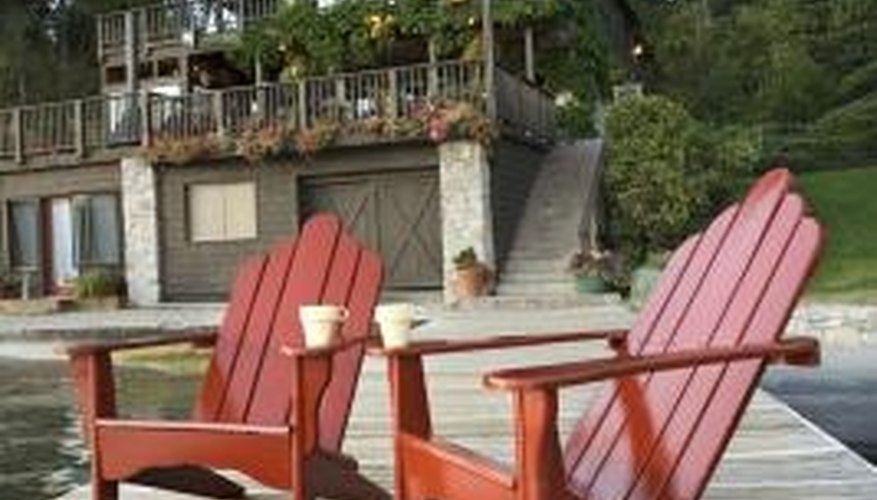 Red cedar is resistant to decay and lightweight, making it suitable for decking, fences, shingles, siding and outdoor furniture. It is also a valued wood in North American aboriginal cultures. They use the wood from the tree for canoes, paddles and lumber and the bark to make rope and baskets. Cedar oils can be extracted for use in medicines and insect repellents.
Termites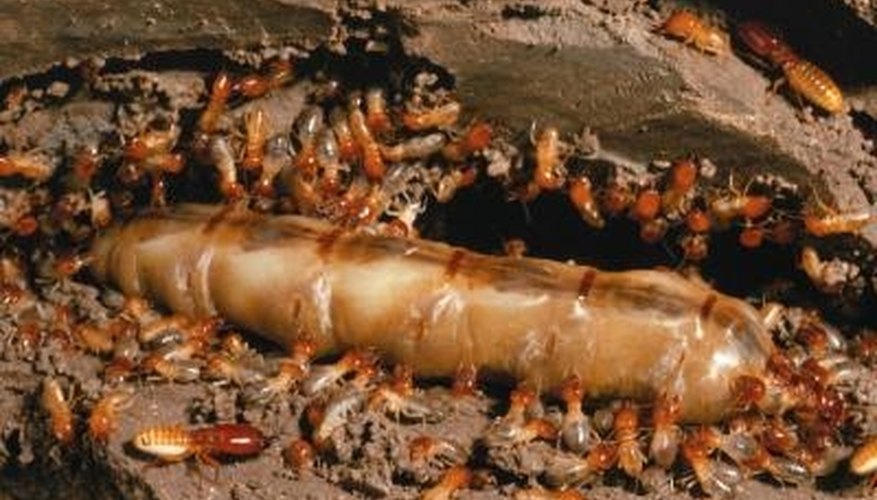 Termites belong to the order of insects known as Isoptera. This is a small group with about 2,100 species worldwide. There are four families of termites in the U.S. with approximately 41 species.They are often mistaken for ants but are a completely different group with different body types. Termites are small, soft-bodied and generally light in color. They live underground or in wood, their typical food source. After mating, the queen's main function is to lay eggs. Her abdomen becomes large and extended and she has to be fed by worker termites.
Termite damage
These insects are ecologically important as they help to decompose dead trees; however, they can be extremely damaging to wooden structures. Termites usually enter wood that is in contact with the soil. Once established, they can hollow out beams and furniture with no outward signs of damage. It is only until weight is applied to the infested wood that the destruction becomes evident. Termites have been known to infest cedar, but after only a few months, that occupation proves fatal.