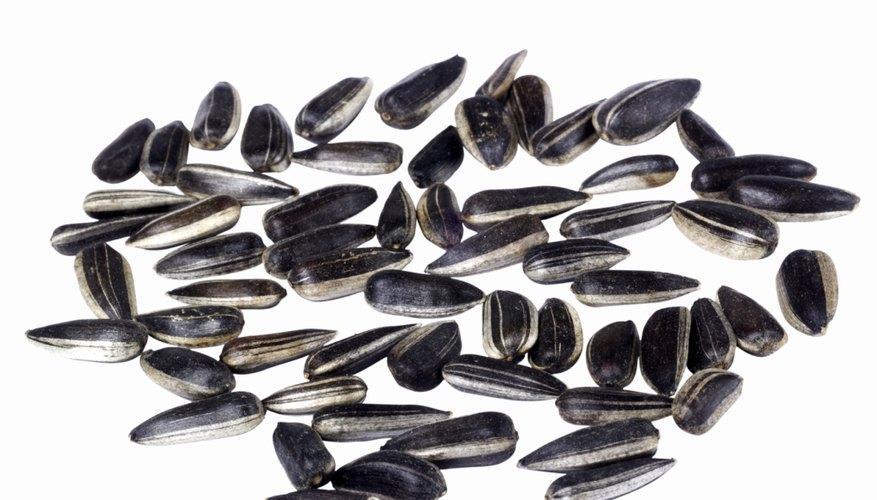 Although it takes a bit longer to achieve a turf when planting grass from seed, it may be worth the wait and the savings in money, versus planting it from sod. When planted under the right conditions, grass seed can produce as lush and thick a lawn as sod will instantly provide.
Cost
The cost for grass seed is about .01 per square foot, or up to $3.50 per pound at time of publication. A significant difference when compared to grass sod, which ranges in cost from .50 to $1 per square foot. The cost of transporting seed is also considerably less expensive than the transporting of sod. It would require tractor trailers to transport enough sod to cover 5,000 square feet of space, whereas, grass seed can conveniently be transported in a personal vehicle.
Quality
The germination rate of grass seed varies by the level of purity. Look for seeds with an 85 percent range or higher. A germination test is conducted on all seeds prior to packaging for sale. For better performance, buy seeds that are tested within nine months of the purchase date.
Benefits of Seeds
Aside from cost, laying grass seeds is an easy project for homeowners to complete on their own. Seeds are best grown in northern climates where there are hot summers and cold winters. The types of grasses that grow well there, various ryes, fescues and bluegrasses, are best grown from seed. Once planted, grass seeds need frequent, but not deep watering. To protect seeds, limit foot traffic until grass grows at least two inches.
Considerations
When it comes to purchasing seeds, you get what you pay for, says Purdue University. To produce a healthy and vigorous lawn, it's worth the expense to pay for a more expensive seed as it generally takes far less pounds per square feet to establish a good lawn. Steer clear of grass seeds that do not clearly state the variety, Purdue University further cautions.