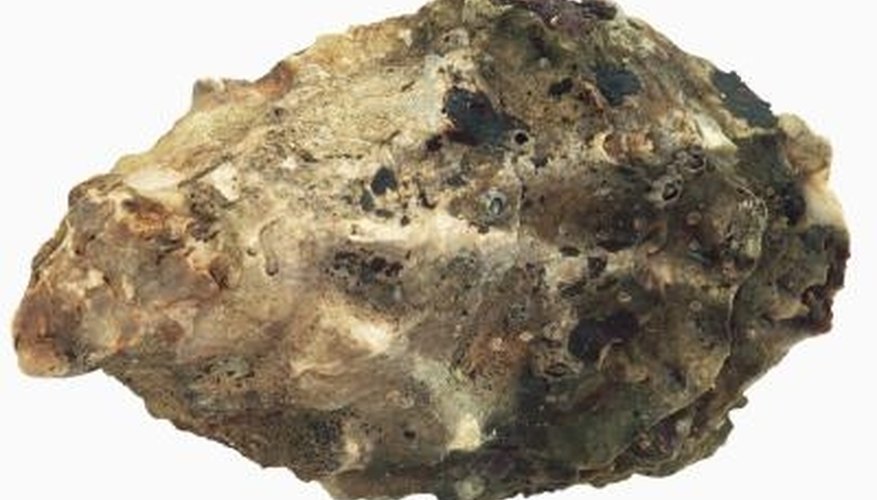 While the precise beginnings of tabby concrete are unknown, this early building material is thought to have been widely used in Spain. Remnants of tabby concrete can be found in Spanish-built structures in St. Augustine, Florida, as well as in Georgia and South Carolina, where it's thought the British introduced the building material to those states. This precursor to Portland cement is known as a poor quality building material and preservationists struggle with attempting to maintain and repair tabby ruins across the southern states of America.
History
Tabby concrete is thought to be the first concrete used and made in the United States. The British used this type of concrete in the construction of a powder magazine, which is a small building designed to house powder kegs and ammunition, in the 1700s in South Carolina. Tabby concrete is found in Georgia, Florida and the Carolinas but the popular use of this building material came to an end in the early years of the 20th century when Portland cement became the standard.
Ingredients
Original tabby concrete is thought to be a mixture of water, wood ashes, sand and quicklime, along with oyster shells. The oyster shells were burned to create the lime needed for tabby concrete. There are several recipes for tabby concrete, all slightly different from one another. Replicating original tabby concrete for restoration purposes has proven to be a challenge because of the variations in the recipe and the unpredictability of wood ashes.
Ruins
Tabby ruins are found across the lower southern states in America. Examples include a smoke house on Botany Bay Plantation, which is located on Edisto Island in South Carolina and the ruins of a brick wall on Point of Pines Plantation, also in South Carolina. Camden County, Georgia, is home to a sugar house which was a cane mill on New Canaan Plantation, originally owned by John Houston McIntosh. This sugar house is thought to be the first cattle-powered horizontal cane mill. Beaufort County, South Carolina, is thought to be home to the most tabby ruins, including Retreat Plantation. These tabby ruins extend 150 feet and stand three stories high.
Current Tabby Concrete
Many concrete companies promote and sell an updated tabby concrete product. However, this version of tabby concrete is a hybrid of the original and has been strengthened to be more resilient. Used in driveways, stairs and ornamental items like fountains and outdoor fireplaces, today's tabby concrete often has broken shells visible in the finished product as a nod to the oyster shells used in the original tabby concrete.