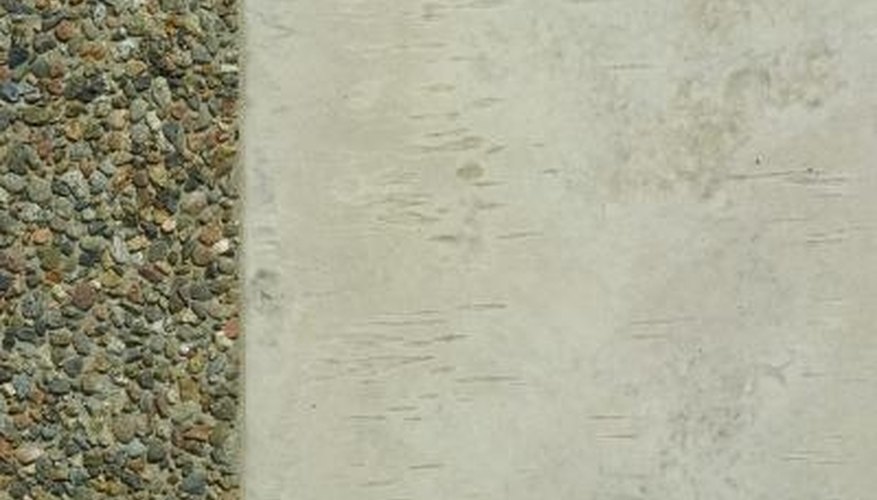 Transparent concrete blends tiny optical fibers with concrete to create a building material that provides a variety of lighting effects. This innovative concrete shares many characteristics with standard concrete but with a more aesthetically pleasing effect. Transparent concrete was originally invented by Hungarian architect Aron Losonczi in 2001. Although many companies now provide this material in a variety of compositions, Losonczi holds a Swedish patent for Litracon transparent concrete.
Description
Transparent concrete is a blend of optical fibers and fine concrete. Thousands of extremely small fibers are placed side by side and transmit light between the surfaces of both elements. Because of their minute size, the optical fibers become a structural component in the homogeneous concrete mixture.
Manufacturing
Produced most often as prefabricated blocks and panels, transparent concrete can also be made into load-bearing structures because the glass fibers have no effect on the strength of the concrete. Walls can be made several feet thick and still retain transparent properties because the fibers retain no loss of light for up to 65 feet. The production of translucent concrete blocks usually depends on the needs of the project. The blocks are prefabricated to the architect's specifications and may be small bricks, plates or large foundation-type blocks.
Effects
A wall created with transparent concrete blocks is not actually as transparent as glass. Instead, the blocks filter light, both natural and artificial, enabling you to have a solid wall that affords privacy, while allowing light to enter. If a person stands on one side of a transparent concrete wall, the shadow or outline can be seen on the opposite side. One side of the wall is darker, the shadows on the lighter side having sharper outlines. The effect is the impression of the concrete disappearing. Any color of light may pass through the walls, and some designs can show shapes or images through the concrete as well.
Uses
Transparent concrete shares many of the strength characteristics of standard concrete, so it can also be used for many of the same applications. Like concrete, chemical additives can increase the tensile strength and add to transparent concrete's uses. Although it is relatively new, transparent concrete may eventually be used in underground construction, such as subways, to allow natural light to flow underground and limit the use of electrical lighting. It may also be used as a lighted paving material for speed bumps, enabling drivers to see them at night. For now, transparent concrete is used in structural applications such as accent or exterior retaining walls and structures.