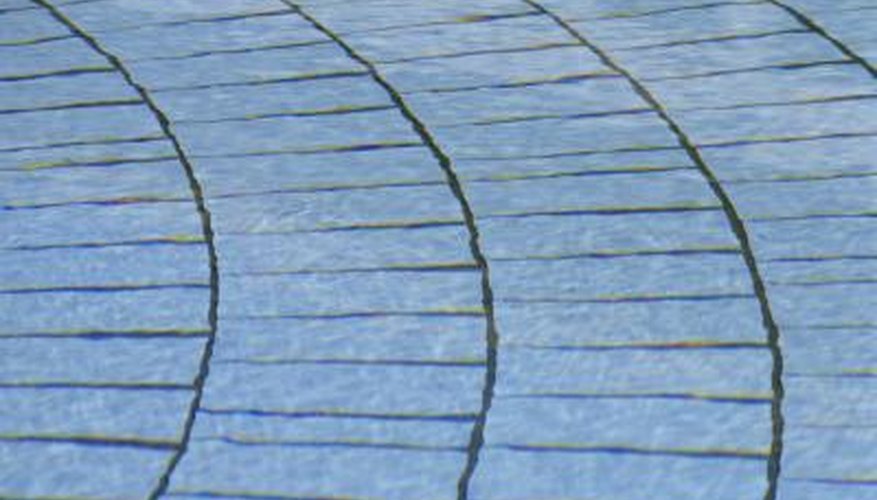 Brick pavers are used in a number of projects, ranging from commercial to residential. The type of brick used depends on whether you are paving a walkway, a driveway, doing simple landscaping or laying down bricks to be used as part of a road. They can be made out of clay as well as natural stone, and there are a number of shapes and sizes to choose from, depending on the project.
Standard Pavers
Standard brick pavers are rectangular blocks of clay, cement or natural stone. These pavers are used in a wide variety of projects. Eight inches in length, standard brick pavers are two and 1/4-inches high and 3 and 3/4 inches deep. They are most common for basketweave and straight-lay patterns but they can also be used in conjunction with other sizes of brick to create special patterns.
Mortarless Pavers
Mortarless pavers are 8 by 4 by 2 inches. They are specifically designed to be installed tightly next to one another, with dirt and sand filling the small gaps between. Similar to standard brick pavers, they can be used in a wide variety of projects ranging from sidewalks to walkways and can be laid alone or in conjunction with other brick types.
Square Pavers
Square brick pavers come in a variety of sizes, although the standard size is 8 inches on a side by 2 inches thick. They can be laid alone similar to ceramic tile or in conjunction with rectangular pavers to create custom patterns.
Custom Pavers
Special decorative pavers come in a wide array of shapes and sizes. For example, some specialty pavers are made with a puzzle shape that interlocks with other pieces of the same type, while cobblestone patterns can include several sizes to create a contrasting look. Medallion pavers are also another example of custom-sized pavers.